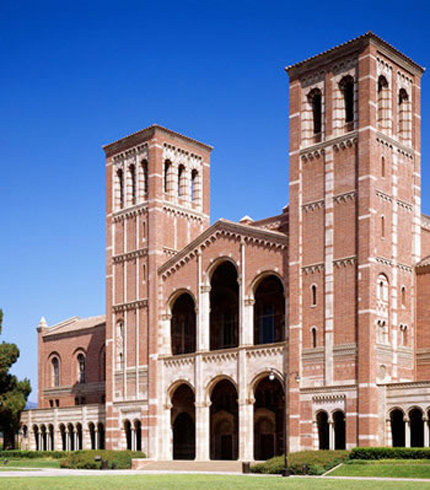 University of California, Los Angeles
The Strive Foundation Scholarship Program recognizes and rewards exceptional students who exemplify leadership, scholarship, community service, and innovation.
Annually, up to ten freshmen candidates will be nominated to receive four-year Stamps scholarships – five California residents and five domestic non-residents. Nominees will represent the very top of UCLA's highly selective and academically accomplished freshman applicant pool. The scholarship will provide up to UC-wide tuition and fees for California residents and UC-wide tuition and fees plus the non-resident tuition supplement for domestic non-residents.
Additionally, Stamps Scholars may each apply to use an Enrichment Fund, of up to $12,000. These supplementary funds may be used at any time during the students' four-year award period to participate in the following types of opportunities: study abroad, undergraduate research, unpaid internship, or professional conferences in student's field of study.
Application Process for the Stamps Scholarship
February
By February 1 – Invitations to apply are e-mailed to eligible students.  Eligible students will be identified by Undergraduate Admissions and Relations with Schools (UARS) during the admissions review process.  The university will nominate candidates who best exemplify the values of the program: leadership, perseverance, scholarship, service, and innovation.
Mid-February – Scholarship applications are due.
March
Stamps Family Charitable Foundation conducts student interviews via Skype.
April
By April 1, those approved by the Foundation will receive notice of the award from UCLA.
Award Renewal
The Stamps Scholarship Award may be renewed for a total of twelve quarters for as long as the recipient meets the criteria for inclusion, as specified by the university. The student is expected to use the four years of scholarship eligibility within five consecutive academic years.
To read more about the Stamps Scholarships at UCLA, click here.
Tel: (310) 206-5410
Website: http://www.ucla.edu