Barry University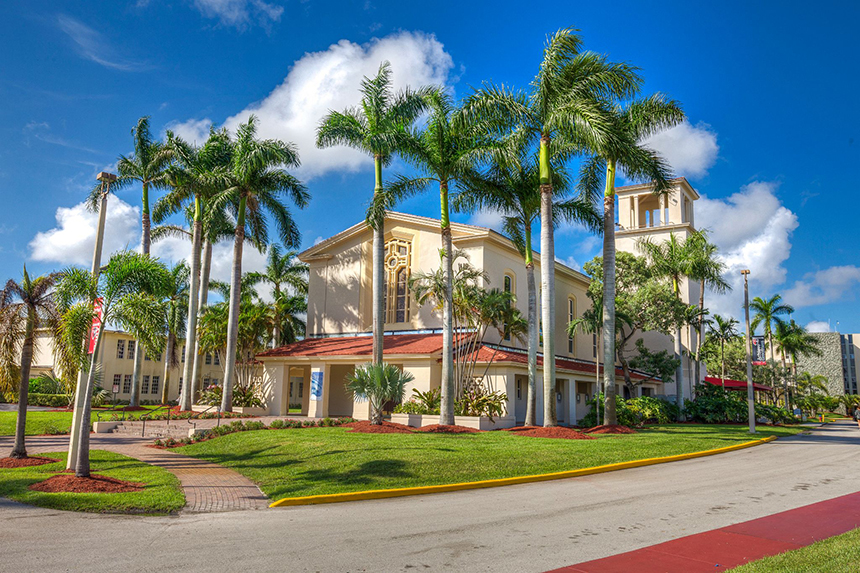 in Miami, Florida, inspires students to foster positive change within the local and global community. We strive to provide a higher education experience that applies what is learned in the classroom to a constantly changing world, while promoting civic engagement for the betterment of humanity. Founded in 1940 as a Catholic, all-women's college, Barry University has grown into a multicultural, co-ed institution offering more than 100 bachelor's, master's and doctoral degree programs. Our students gain hands-on experience before graduation-no matter which field they study-with local and international organizations. They prepare to advance their careers, but they also learn to make the world a better place. Barry's use of service learning, which integrates coursework with community needs, engages students with real-world issues and encourages them to help find solutions.
Barry University Stamps Scholarship
Barry University's Stamps Scholarship recognizes top performing scholars who are also promising future leaders. Funded through the generosity of the Stamps Scholars Program and Barry University, this full-merit scholarship demonstrates Barry's commitment to attracting and cultivating outstanding students.
As a recipient of the Barry University Stamps Scholarship, you will benefit from:
An annual renewable scholarship that covers tuition, room and board, books and transportation expenses
An additional $6,000 award for study abroad or other extraordinary learning experience
A faculty member in your major who serves as an academic advisor and mentor
Leadership training and service activities
How to Apply
In order to apply for Barry University's Stamps Scholarship, you must meet these minimum requirements:
All students who are accepted to Barry and meet the GPA criteria are encouraged to apply for the Barry Stamps Scholarship, which requires documentation of community service and leadership. A committee of faculty and program administrators reviews applications and conducts interviews with finalists by phone. Each year Barry University submits seven nominees to the Stamps Scholars Program for approval.
For More Information
Website: www.barry.edu
Phone: 305-899-3100 or 1-800-695-2279
Email: admissions@barry.edu