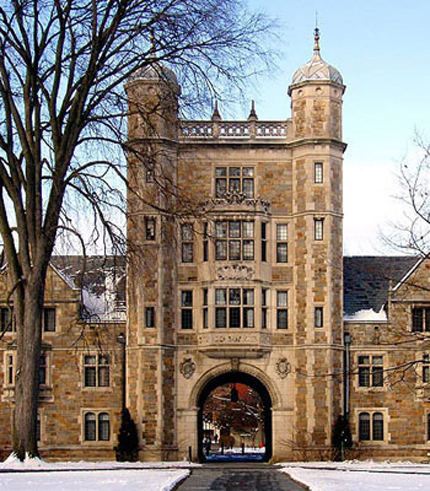 University of Michigan
The University of Michigan Stamps Scholars Program provides financial support to exceptional students who exemplify leadership, scholarship and service within the creative and research spaces. Second and third-year U-M students who are awarded the Stamps Scholarship receive up to $10,000, which supports a summer fellowship, travel, conferences, and equipment. In addition to financial support, each scholarship recipient will be able to participate in weekly seminars hosted by the Undergraduate Research Opportunity Program, and the Office of the Vice President for Research will help support community building through small group activities. To learn more about the program, please visit their webpage.
A 4-year Stamps Scholarship was offered at the University of Michigan between 2006 and 2020, during which time it was the most generous merit-based award at the institution, covering the full cost of tuition, plus additional enrichment funding for study abroad, research, and internships. Though U-M is not accepting applications for the 4-year program at this time, current U-M Stamps Scholars receive the aforementioned benefits, are members of the U-M Stamps Scholar Society student organization, and have access to the national Stamps Scholars network of students and alumni.
In addition to his support of the Stamps Scholarship, philanthropist E. Roe Stamps is the most generous donor ever to the U-M Penny W. Stamps School of Art & Design, named for his late wife Penny (BSDes '66, TeachCert '66) in September 2012. The couple's support of the school has established merit scholarships and launched such initiatives as the Penny W. Stamps Distinguished Speaker Series, bringing creative thinkers to campus and the community from around the world.