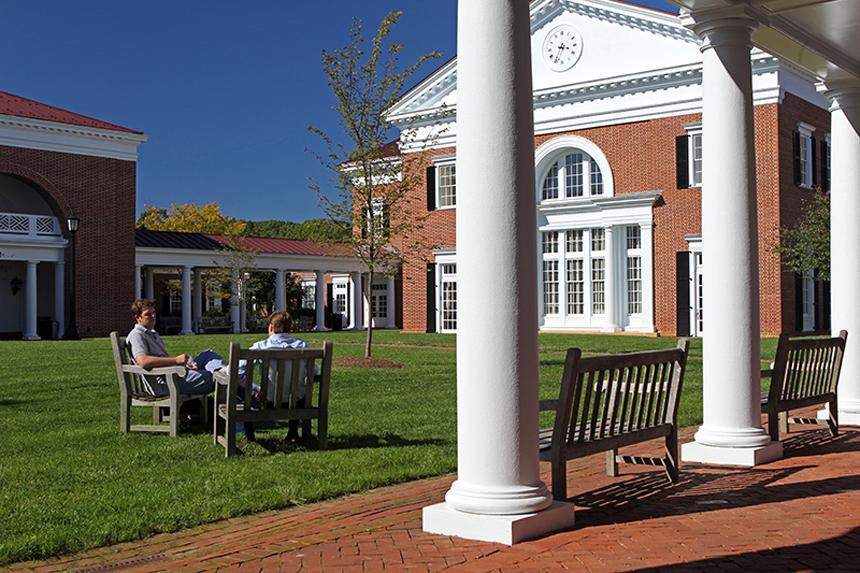 The University of Virginia Darden School of Business
Darden is the graduate business school of the University of Virginia, founded in Charlottesville in 1819 by Thomas Jefferson, third president of the United States and author of the Declaration of Independence. The Darden School's mission is to improve the world by developing and inspiring responsible leaders and by advancing knowledge.
Darden delivers the world's best education experience (The Economist, 2011 and 2012) through its high-engagement learning environment, which is distinguished by three key elements: the case study method, top-ranked faculty and a tight-knit community, which is one of the world's most collaborative.
Stamps Scholars Program Fellowship
The generosity of the Stamps Scholars Program enables Darden to attract the world's most promising future leaders to the School. The Stamps Scholars Program, in partnership with the Darden Foundation, created 26 full-tuition scholarships to be offered over a period of six years beginning in fall 2013. Students are selected for the Stamps Fellowship Awards on the basis of merit and their record of exemplifying such core values as leadership, perseverance, scholarship, service and innovation.
Above and beyond a superb record of academic and/or business achievement, those nominated for a Stamps Fellowship demonstrate a superior level of readiness to share their perspectives in the classroom, get involved with the School, the University of Virginia and the surrounding community and make an overall leadership impact on society.
In addition to the fellowship, Stamps Fellows receive a $5,000 enrichment fund, provided jointly by the Stamps Scholars Program and Darden. Students can use this sum during their two years at Darden to help defray the costs of participating in study abroad opportunities, academic or co-curricular conferences, national case competitions or other activities.
Students who are offered admission to the Darden School are automatically considered for the Stamps Fellowship. Potential candidates will be invited to compete for the fellowships by Darden.
The Stamps partnership with Darden allows the School to significantly increase its full-tuition scholarship offers to yield the best and brightest business students. The Stamps Fellowship is not just a scholarship, but rather an opportunity to enrich the lives of scholars through experiences including but not limited to Stamps Fellows collaboration activities, study abroad, research, outdoor leadership programs and networking.
For more information on the Darden application process, please visit the Darden Admissions homepage.
Office of Admissions
Tel: +1-434-924-7281 or 800-UVA-MBA1
Email: darden@virginia.edu
Website: www.darden.virginia.edu