Changing the World as a Software Engineer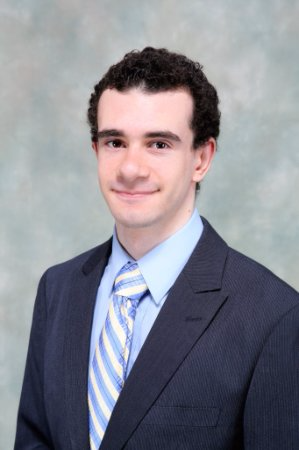 University of Chicago Stamps Scholar alumnus Wesley Kelly plans to use his background in computer science to work for a company where he can make a difference in the world.
Kelly was born in Logan, Utah, and moved to Kimberly, Idaho, where he attended Kimberly High School. He actually did not take any computer science classes until college but "did everything in high school," ranging from track and cross-country to student government to quiz bowl, competitive speech and debate. He spent the summer after his senior year working as a biological science aid for the United States Department of Agriculture (USDA).
In 2013, he entered the University of Chicago as an economics major and interned at the Becker Friedman Institute for Research in Economics, where he helped find potential donors to ensure funding for the institute's research and helped visiting economics scholars.
After a year off at Utah State University, he decided to switch his major to computer science. He also continued working for the USDA, contributing to research that allowed scientists to find optimal strategies for irrigation and crop rotation and monitoring water samples to help farmers maintain acceptable levels of runoff and chemical pollution.
College activities
Back at the University of Chicago, he became involved with Asynchronous Anonymous, a group of computer science students who get together and listen to talks by people from Chicago technology companies. He described the experience as a "cool exposure to new technology concepts."
Last summer, he used his enrichment fund to take an online computer science course related to machine learning with a friend.
"The class that I was taking was a different type of class than what is offered at the University of Chicago because it's more focused on skills than the pure math and theoretical side."
For fun, he also made a mixtape under his rapper name One Wes. Although he produced it all on his own, he had his friends decide on what they thought were the best takes and added beats and effects.
"I might have to say something 20 times to finally get it the way I want it to sound. It was a lot of fun because I was actually able to use the recording equipment at the University of Chicago, the microphones and their editing room."
At the university, he worked as a grader for a computer architecture course, a new class that did not have grading scripts for projects. He created scripts that compared what students submitted to the reference stimulator, the correct way the programs should work. He enjoyed the opportunity, and challenge, of learning Bash, an older programming language.
Working close to home
In summer 2017, he was back in his Idaho hometown working as a software developer for Progressive Publishing, which distributes agriculture-related magazines across North America. Kelly built an interactive sales website from the ground up and developed a rich user experience that allowed clients to navigate complex advertising options. He liked being able to give back to the area where he grew up.
"This summer job was the most interesting to me because it gave me the most personal responsibility and it was something that could make a difference for this company. I get a lot of freedom to learn."
Since graduating this spring, he wants to "work for a technology company where I feel like I'm making a difference in the world, having an impact as well as being in the right type of environment with people who are pushing me to challenge myself."
*****
By Hannah Steinkopf-Frank