ATLANTA, GEORGIA – June 6, 2019 – The 14th class of Stamps Scholars includes 218 top students from across the country attending 28 partner universities. Selected from over 254,000 applications, these Scholars are passionate about tackling national and global challenges while making impacts on their campuses and local communities.
Stamps Scholars are chosen for their academic excellence, leadership experience, and exceptional character. The value of Stamps Scholarships for the new class of Scholars over their time in school is worth approximately $36 million.
"Through our partnerships with these great universities and colleges, we are able to support some truly outstanding young people as they pursue their goals. By creating community among them via our conventions and networking, we are helping them connect with others across the country and around the world with similar goals and aspirations. This year's group of new students join us at a time when our alumni network has grown stronger and more capable to be leaders in innovation across STEM, humanities, business, and other fields," said Roe Stamps, founder and chairman of the Strive Foundation.
At most partner universities, the Stamps Scholarship covers the total estimated cost of attendance for four years of undergraduate study and also includes enrichment funds that Scholars can use for academic and professional development, ranging from study abroad to internships to independent research. The Strive Foundation also supports scholarships awarded to rising juniors at several colleges and universities, including West Point, the US Naval Academy, the Air Force Academy, Dartmouth, and the University of Chicago.
Stamps Scholars benefit from a national network of peers and the opportunity to attend biennial conventions and other events where Scholars investigate pressing issues and learn from accomplished community leaders. In April, almost 700 Stamps Scholars gathered at Georgia Tech for the fifth Stamps Scholars National Convention, where they explored innovative solutions to topics ranging from food insecurity to digital ethics.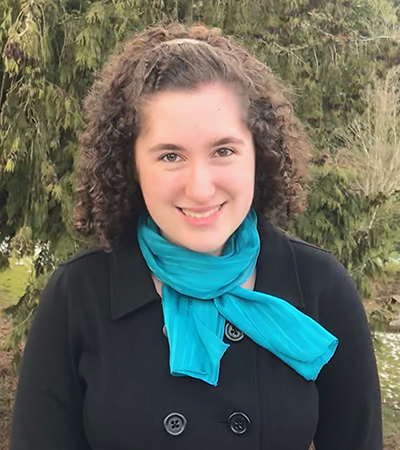 Stamps Scholars are known for their significant contributions to their universities and communities around the world. One of the new Scholars, Aazaad Burn, will join the Stamps community at the University of Oregon and study math as a way to approach complex social issues. Originally from Mercer Island on the outskirts of Seattle, Burn developed a love of math at Mercer Island High School. She considers herself a global citizen and speaks English, French, Chinese, and Persian. During high school, she competed with the swim and ultimate Frisbee teams, founded the French Tutoring Club, and served as ACLU club president. In collaboration with a local library, she recently organized a series of school lunch talks about social media, anxiety, and depression.
"I want to solve social justice problems using statistics as a way to examine them and find the most efficient ways to solve them," said Burn. "Data, when gathered and analyzed correctly, enable us to understand the complex dynamics that underpin healthy societies."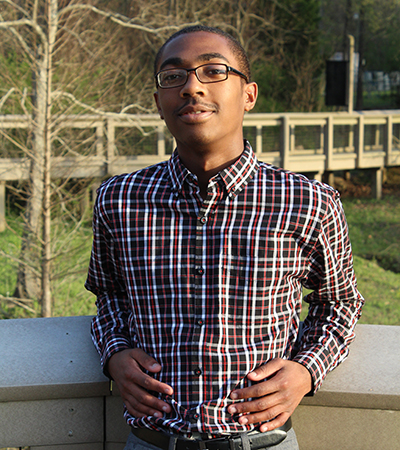 Some Stamps Scholars use the scholarship to explore science as a way to improve lives across the globe. Incoming University of Mississippi Scholar Brandon Ashmore from Brandon, Mississippi, was inspired by his brother, who also attended Ole Miss, to pursue a career in pharmacy. At Northwest Rankin High School, Ashmore was involved in Beta Club, speech and debate, National Honor Society, and band, where he played snare drum. His goal is to become a pharmaceutical researcher and develop a new drug that will save lives.
"In college, I hope to not only learn everything I need to know to have a successful career in pharmacy, but to also develop into a more mature individual," said Ashmore. "I already knew that I wanted to attend Ole Miss, so receiving the Stamps Scholarship was the icing on the cake for me."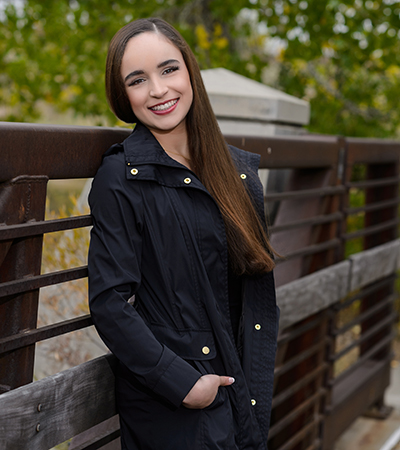 For many, the Stamps Scholarship allows them to study at colleges that embrace their diverse interests. Elizabethtown College Scholar Laura Cardona from Broomfield, Colorado, is passionate about international business and political science. At the Academy of Charter Schools, she participated in math competitions and mock trial. Outside of school, she trained as a competitive figure skater and as a classical pianist. She hopes to combine her professional interests to become a corporate lawyer for multinational corporations in mergers and acquisitions.
"I look forward to having the opportunity to have a cross-cultural education so that I can be engaged with people around the globe of all cultures," said Cardona. "As the world becomes more interconnected, each and every day we become citizens of the world, with a diverse perspective on education being key."
Stamps Scholars are among the recipients of prestigious awards including Fulbright, Gates Cambridge, Goldwater, Marshall, Rhodes, Truman, and Schwarzman Scholarships. Stamps alumni are working with top companies and organizations such as Google, Goldman Sachs, and NASA and are pursuing graduate degrees at prestigious institutions such as Harvard University, the Massachusetts Institute of Technology, Stanford University, and the University of Oxford.
"Through our strong partnerships with 36 exceptional colleges and universities across the country, we take great pride in our support of these remarkable young people. When we meet them, we so often hear about their deeply personal ambitions, which might be in music, politics, science, design, business, or medicine. We love to learn about their unique goals, as we know that they, as Stamps Scholars, will have the financial support to pursue their ambitious aspirations. They will also benefit from the Stamps community, both on their campus and through the national network of Scholars, as well as from advice from faculty and alumni at their chosen university," said Roe Stamps.
Meet our new Scholars: www.stampsscholars.org/yearbook
About the Strive Foundation
In 2006, Penny and Roe Stamps created merit scholarship programs for undergraduates at their alma maters – the University of Michigan and Georgia Tech. Penny Stamps passed away in December, 2018, but her legacy continues on. The Stamps Scholars community has grown into a nationwide network of colleges and universities with more than 2,050 current Scholars and alumni. Find out more at StampsScholars.org.
For more information, contact
Connelly Crowe
Director of Communications and Scholar Experience
connelly@stampsscholars.org