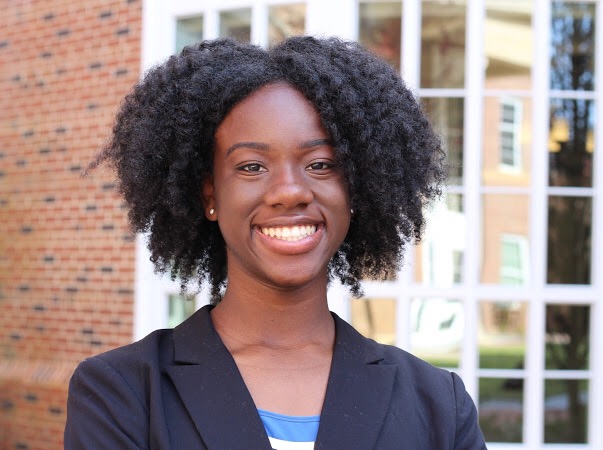 ATLANTA, GEORGIA — December 8, 2020 — Stamps Scholar Zakiyya Ellington (University of Georgia) is a 2020 recipient of the Schwarzman Scholarship, joining eight Stamps Scholars who have previously received the scholarship. The scholarship supports a one-year master's degree at Tsinghua University in Beijing.
At least one Stamps Scholar has been awarded a Schwarzman Scholarship every year since its inception in 2016. The program gives the world's best and brightest students the opportunity to develop their leadership skills. Whether in politics, business, or science, the success of future leaders around the world will depend upon an understanding of China's role in global trends.
A senior at the University of Georgia, Zakiyya Ellington is completing undergraduate degrees in Arabic and accounting with a Spanish minor. She will also graduate with a master's degree in business analytics. Ellington is a teaching assistant and mentor to first-semester Honors students and is a GED tutor to incarcerated community members through Athens Prison Tutorial. She is also a partner with the UGA Kickstart Fund, a student-managed venture capital fund through which she helps evaluate and support startups led by UGA students and/or faculty. She has served as the co-vice president of Professional Activities for the professional fraternity Delta Sigma Pi. Through this position, she planned a large and successful networking and skill-building dinner to introduce primarily younger and underrepresented students to internship opportunities. Outside of academics, she is a rugby player on the UGA Women's Rugby Club and its treasurer. During her time in college, she said she was most grateful for her international experiences, studying in Morocco, the United Kingdom, and Tanzania, as well as traveling independently throughout Europe and Costa Rica. She is a Sea Island Scholar and a member of Phi Beta Kappa, Beta Gamma Sigma, and Palladia honor societies. She is also a recipient of the Hostilo Family Award in History.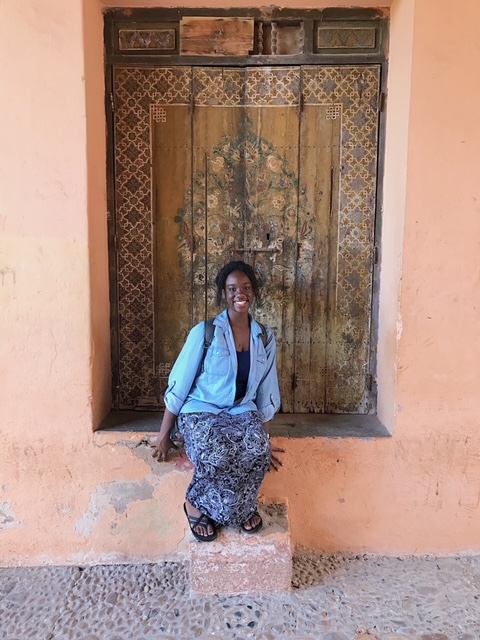 As a Schwarzman Scholar, she plans to concentrate on business and economics to analyze China's approach to development, particularly its impact on underserved groups. She would like to help advance socially inclusive economic development in the Middle East and North Africa region, prioritizing the empowerment and rights of marginalized communities such as refugees and migrants. She hopes to do so through both grassroots-level coaching of community members as well as institutional advocacy for appropriate development models.
"I'm extremely grateful to have the support and community of the Stamps Scholars Program," said Ellington. "The Stamps Scholarship has helped make my invaluable undergraduate experience, from travel to personal and academic endeavors, possible. And through this community, I've gotten to meet and learn from so many amazing students whose work inspires me."
Ellington joins a legacy of excellence. In addition to eight previous Schwarzman Scholars from the U.S. Military and Naval Academies, Stamps Scholarship alumni include Rhodes Scholars, Marshall Scholars, Harry S. Truman Scholars, Churchill Scholars, and Barry M. Goldwater Scholars, among other recipients of national scholarships.
About the Stamps Scholars Program
The Stamps Scholars Program supports scholarships to students at 40 partner universities and colleges across the country. Scholars are selected for their academic merit and leadership potential. Stamps Scholarships often cover tuition, room and board, and other expenses as well as enrichment funds used for internships, study abroad, research, and other educational and professional opportunities.
For more information, contact
Connelly Crowe
Director of Communication and Scholar Experience
connelly@stampsscholars.org