ATLANTA, GEORGIA — December 10, 2020 — Stamps Scholar Aryemis Brown (United States Air Force Academy) and Amytess Girgis (University of Michigan) are recipients of the 2021 Rhodes Scholarship, joining 11 Stamps Scholars who have previously received the scholarship.
The Rhodes Scholarship is an international, postgraduate award for students across disciplines to study at the University of Oxford. It is considered one of the world's most prestigious scholarships.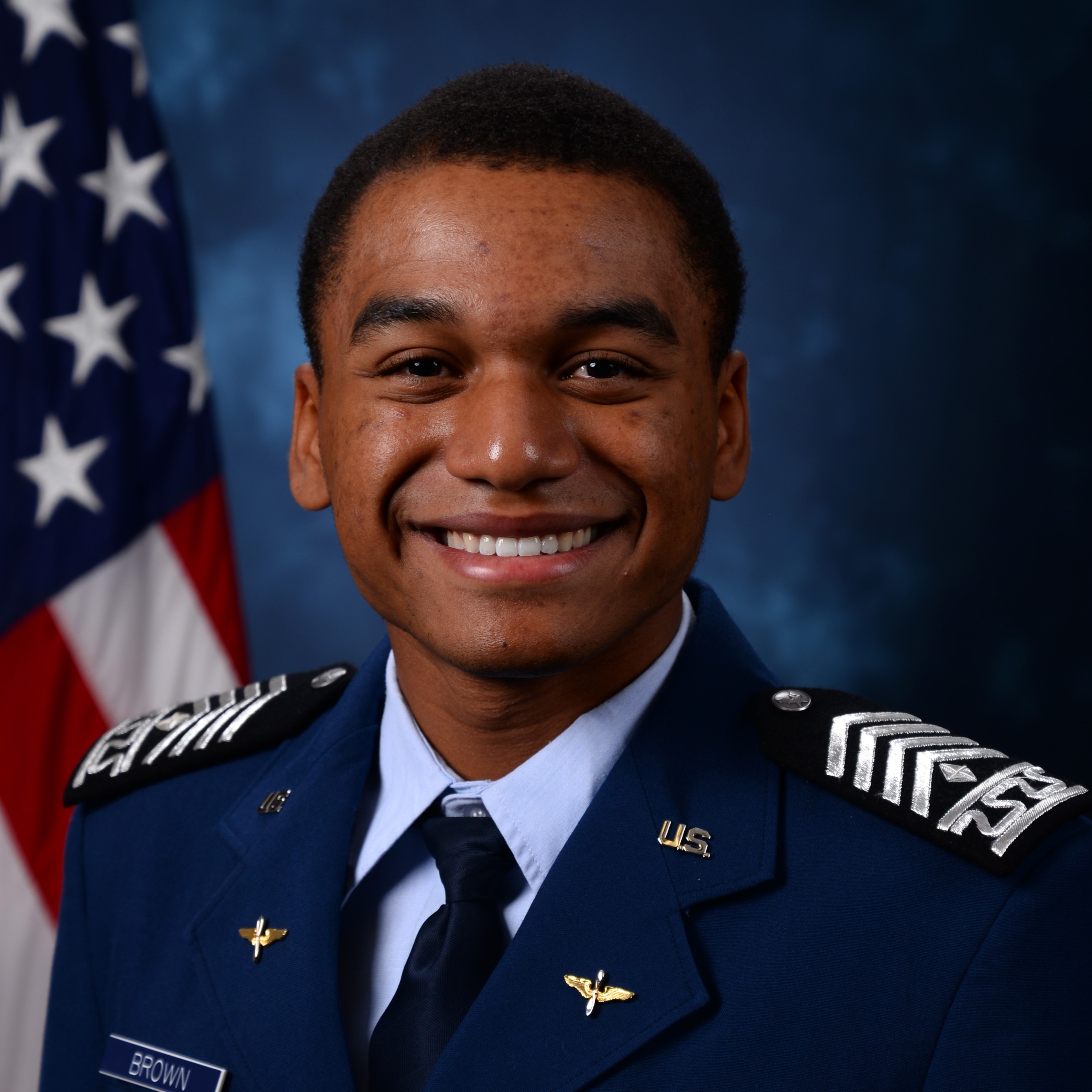 U.S. Air Force Academy senior Aryemis Brown is from Colorado Springs, Colorado, and is majoring in legal studies and humanities, with minors in religion studies and philosophy. Brown's research interests are in space and cyberspace law, technology, policy, and philosophy. He commanded the Air Force Cadet Wing as commander of troops, serving as the highest-ranking cadet at the Academy, responsible for the welfare of 4,400 personnel. His overall order of merit, combining athletic, military, and academic factors is 2 of 1059. He was named a Truman Scholar this year from Maryland, where he graduated from high school. He will read for the M.Sc. in global governance and diplomacy and the master of public policy at Oxford.
"The Stamps Scholarship is an early investment in future leaders, scholars, and public servants," said Brown. "Their educational grant has enabled my travel to conferences and purchase of research equipment, but more importantly, it connects me with an enriching community of people. I am fascinated by the Stamps community,  and they continue to push and inspire me to stand up for the world as they do the same."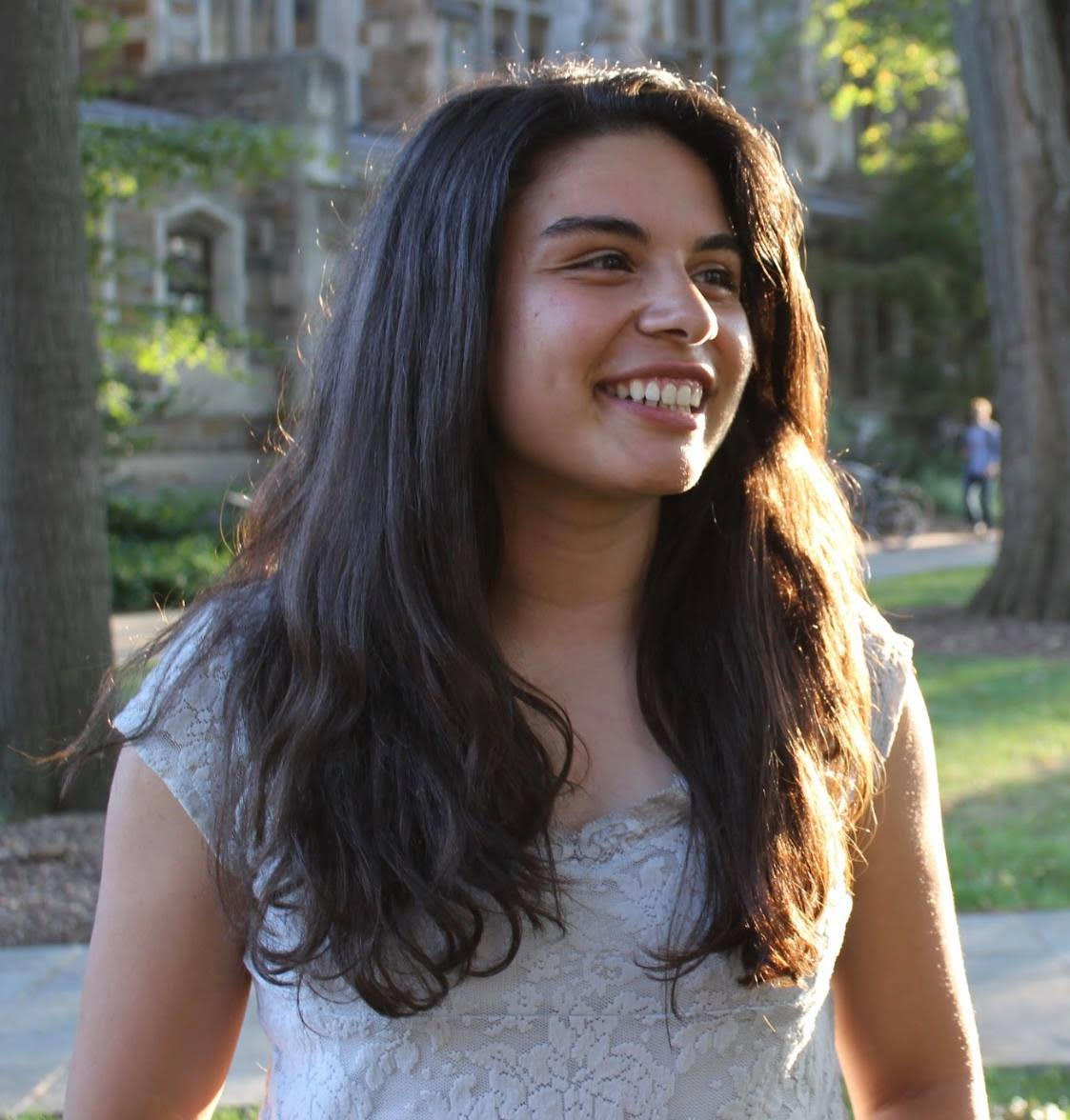 Amytess Girgis from Grand Rapids, Michigan is a senior at the University of Michigan. She is majoring in political science with minors in urban studies and anthropology. Her current research focuses on the emergence of U.S. mutual aid groups in the wake of Covid-19 and their relationship to state neglect and repression. Girgis works as a union organizer for U-M's adjunct faculty union, LEO (Lecturers' Employee Organization – AFT-MI 6244). She has also worked extensively in political communications for a number of candidates and causes. At Oxford, she will continue her studies in political science, social movements, and the resilience of communities on the margins.
"The Stamps Scholarship was absolutely instrumental in my undergraduate experience," said  Girgis. "The friends I made from Stamps were some of the best I had in college, and the ability to focus on studies and work without financial stress allowed me to accumulate critical experiences."
These scholars join a legacy of excellence. In addition to 11 previous Rhodes Scholars from the U.S. Military and Naval Academies, Stamps Scholarship alumni include Schwarzman Scholars, Marshall Scholars, Harry S. Truman Scholars, Churchill Scholars, and Barry M. Goldwater Scholars, among other recipients of national scholarships.
About the Stamps Scholars Program
The Stamps Scholars Program supports scholarships to students at 40 partner universities and colleges across the country. Scholars are selected for their academic merit and leadership potential. Stamps Scholarships often cover tuition, room and board, and other expenses as well as enrichment funds used for internships, study abroad, research, and other educational and professional opportunities.
For more information, contact
Connelly Crowe
Director of Communication and Scholar Experience
connelly@stampsscholars.org