May 28, 2021
ATLANTA – Claire Bunn (University of Georgia), Ryan Kreiser (United States Military Academy, West Point), Veronica Lucian (West Point), Ashley Peake (Wake Forest University), Ian Stiehl (Dartmouth College), and Felita Zhang (West Point) are recipients of the 2021 Barry Goldwater Scholarship. They join 20 Stamps Scholars who have previously received the scholarship.
Named in honor of U.S. Senator Barry Goldwater, the Scholarship encourages outstanding undergraduate sophomores and juniors to pursue careers in mathematics, the natural sciences, and engineering.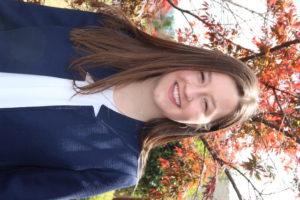 Since her freshman year at the University of Georgia, Claire Bunn (from Marion, Arkansas) has served as an undergraduate researcher in Dr. Natarajan Kannan's evolutionary systems biology laboratory investigating protein kinases, a family of enzymes that have important implications for cancer treatment drug design. Sparked by her biomedical ethics class at Oxford University and statistics classes at UGA, she researched the historical exclusion of women and minorities in clinical trials. She has also researched the lung pathology of bronchopulmonary dysplasia with Dr. Jennifer Sucre at Vanderbilt University Medical Center. On campus, she serves as a tour leader at the UGA Visitors Center, co-president of the Honors Program Student Council, an Honors Teaching Assistant, a school coordinator and a coach for MathCounts, a peer mentor for Destination Dawgs, and a member of the GENES club.
"Receiving the Goldwater Scholarship has served as an affirmation of my research interests and pursuits, as well as recognition of all the mentorship that helped to catalyze them," said Claire Bunn. "As I prepare to apply to MD/Ph.D. programs, the support and belief in my dreams that the scholarship conveys has been invaluable and only confirms my desire to pursue a career at the intersection of medicine and research."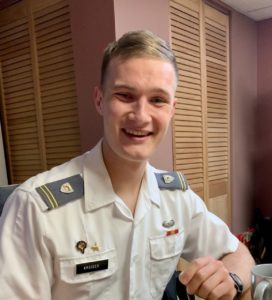 Ryan Kreiser from Ardmore, Pennsylvania, researches protein misfolding diseases under the direction of Dr. Ryan Limbocker at West Point. Since joining the group about 18 months ago, he has worked on cell culture experiments and protein aggregation kinetics and learned a number of imaging techniques to present this work in an understandable fashion. Though his plans are in flux at present due to the pandemic, he plans to travel to an Army research facility this summer to study the applications of his work on protein misfolding diseases to traumatic brain injuries. He is also am active in the Cadet Chapel community, where he sings at church services and in Scoutmasters' Council, which is a club that runs events for local Boy Scouts. He also serves as a Senior Writing Fellow at West Point's Writing Center.
"Receiving the Stamps Scholarship has been life-changing for me because it has given me funding I would not otherwise have to pursue broadening experiences in my field of study," said Ryan Kreiser. "The Stamps Scholarship has given me the ability to have experiences and form connections that will follow me through my entire future career researching protein misfolding diseases."
A life science major and nuclear science minor at West Point, Veronica Lucian conducts research on the synthesis of nanomaterials and their interactions with living cells. Her passion for biomaterial research began after she witnessed the fatal effects of plastics used in medical machinery in pediatric cardiovascular intensive care units. Through the Stamps Scholarship, she has conducted numerous internships with leading material research groups to further her understanding of the abiotic-biotic interface. At West Point, she sings in the Glee Club and leads a female mentorship group focused on helping young women maximize their opportunities in the Army. She aims to serve as an Army surgeon while conducting research to improve medical instrumentation and devices.
"The Stamps Scholars Program has provided me great opportunities to further my research and a vast network of fellow scholars who challenge my thinking and encourage my endeavors," said Veronica Lucian. "I am incredibly grateful for their support."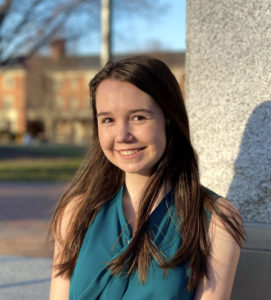 Originally from Winston-Salem, North Carolina, Ashley Peake is majoring in applied mathematics and computer science at Wake Forest University. Her research focuses on machine learning, particularly as it can be applied for social change. She has also helped found and lead the Collegiate Association for Inequality Research and is a president of the robotics club and a member of Pi Mu Epsilon, the math honor society. The Stamps Scholarship allowed her to conduct research on using robotics to detect and mitigate deforestation in the Amazon rainforest. This summer, she will use Stamps funding to develop a machine learning model for analyzing income inequality from satellite imagery. The Goldwater Scholarship will support her as she continues to do computational research for social problems. She ultimately plans to pursue a Ph.D. in applied mathematics.
"In a world inundated with information, so many social problems can be addressed simply by knowing how best to use and analyze data," said Ashley Peake. "Data science and machine learning possess powerful tools for analyzing this data. The work I am interested in focuses on how to use these tools to create social impact, particularly in addressing systemic inequality."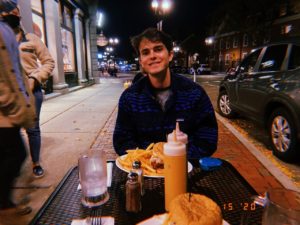 Ian Stiehl, a Dartmouth student from Seattle, Washington, has spent significant time researching in the Rutkove Lab at Harvard Medical School. He focused on space biology, investigating the muscle atrophy and fiber type switch that takes place during spaceflight (i.e. slow-twitch postural muscles begin to have greater expression of the fast-twitch muscle phenotype). Since then, he has continued reviewing the literature on the neurological effects of spaceflight and the likelihood of finding life beyond Earth. At Dartmouth, he is involved with the Dartmouth Triathlon Team, the Ledyard Canoe Club, and the fraternity Alpha Chi Alpha. With the Goldwater Scholarship, he plans to continue his research in space biology.
He said, "The Stamps Scholars Program has enabled me to pursue my passion in space biology, a discipline that is difficult to access within the framework of undergraduate education."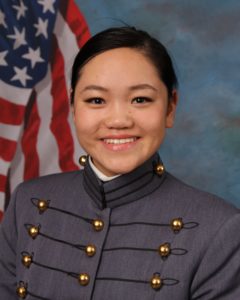 At West Point, Felita Zhang (from San Jose, California) is the president of the Corbin Leadership Forum, a gender diversity and inclusion club, and is involved in women's empowerment initiatives. She conducts research on biological nanomaterials in the Multifunctional Materials Lab. She was awarded the Stamps Scholarship to help advance her research on biosensors, in hopes of developing a prosthetic device that facilitates nerve conduction and sensation between wearer and device. She is also one of two women on the team for the Sandhurst military skills competition. She was awarded the Goldwater Scholarship for her work on bridging the biotic and abiotic interface through creating a conductive biofiber. She was also awarded the Harry S. Truman Scholarship for her future plans of becoming a physician and policy expert to develop healthcare policy for the world's most vulnerable women.
"The Stamps Scholarship has opened many doors for me in terms of further advancing my research and using biomedical technology to serve the individuals around me," said Felita Zhang. "To me, the scholarship is a myriad of opportunities and amazing connections that can last a lifetime!"
These Scholars join a legacy of excellence. 20 previous Goldwater Scholars graduated from Georgia Tech, Louisiana State University, Mercer University, Purdue University, the Ohio State University, University of Georgia, University of Illinois, University of Maryland, United States Military Academy, and Wake Forest University. Stamps Scholars have also gone on to be awarded the Truman, Rhodes, Marshall, Knight-Hennessy, Churchill, and Schwarzman Scholarships.
About the Stamps Scholars Programs
The Stamps Scholars Program supports scholarships to students at 40 partner universities and colleges across the country. Scholars are selected for their academic merit and leadership potential. Stamps Scholarships often cover tuition, room and board, and other expenses as well as enrichment funds used for internships, study abroad, research, and other educational and professional opportunities.
For more information, contact
Connelly Crowe
Director of Communication and Scholar Experience
connelly@stampsfoundation.org