The Stamps Scholarship was born at the Georgia Institute of Technology and the University of Michigan, the alma maters of benefactors Roe and Penny Stamps. Twenty-seven students made up the first class of Stamps Scholars in 2006 — 10 Georgia Tech Scholars and 17 University of Michigan Scholars. They have since gone on to master's, Ph.D., and M.D. programs, working in fields ranging from creative writing to public health to global finance. Here's what some of them are up to now.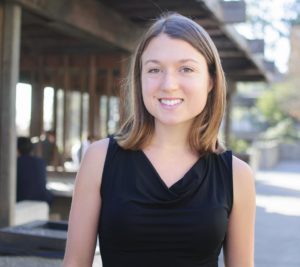 Carolina Binder (GT)
I graduated with a B.S. in applied mathematics and minors in economics and Spanish and then completed a Ph.D. in economics at U.C. Berkeley from 2010-2015. I joined the Haverford College Department of Economics as an assistant professor in 2015, and recently was tenured and promoted to associate professor. I have published over 20 peer reviewed journal articles and a wide variety of policy reports and am an associate editor at the Journal of Money, Credit, and Banking. My research focuses on monetary policy, central bank communication, expectations formation, and the politics of central banking. I have given numerous invited talks at central banks, think tanks, and academic institutions around the world. On the personal side, I married Joe Binder in 2012 and we have four kids, Ruby, Maria, Paul, and Felicity.
Will Boyd (GT)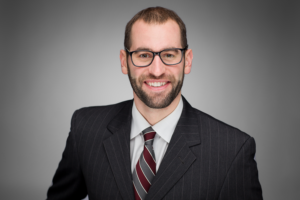 I pursued undergraduate degrees in physics and computer science. Upon graduating, I completed a thru-hike of the Appalachian Trail from Georgia to Maine. I stayed in New England to pursue graduate studies in nuclear science and engineering at MIT where my research focused on the application of machine learning and high-performance computing to more accurately and efficiently simulate neutron physics in advanced nuclear reactor designs. Keeping with the theme, I headed out to the West Coast to thru-hike the Pacific Crest Trail after finishing my Ph.D. Over the past few years, I have pursued my more recent interest in deep learning and have focused on applications for computer vision including remote sensing, visual search, and real-time video analytics as an employee at the MITRE Corporation, Microsoft, and now Apple. My fiancé and I live in the Pacific Northwest, where we spend most of our spare time outdoors hiking, cycling, running, skiing, and paddling. I credit the Stamps Scholarship for empowering me to pursue my passion for scientific research and other extracurricular activities.
Benjamin Caleca (Michigan)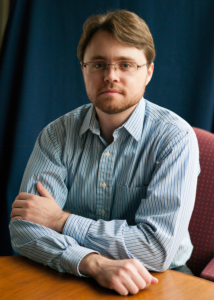 Since graduating, I was fortunate enough to turn the skills I learned into a career in nuclear safety, working for the Defense Nuclear Facilities Safety Board as a civil engineer, and now, as a resident inspector at the Hanford Site in Washington state. Thanks to the critical reasoning skills and questioning attitude my education gave me, I review project documents and work to ensure that the Department of Energy and its contractors safely perform their important cleanup mission at Hanford. The Stamps Scholarship freed me from the immense burden of student loan debt that many of my peers still are digging themselves out from under. That financial advantage culminated in allowing me to purchase my own home, and in turn, to shelter friends affected by COVID-19 shutdowns last year. No one should have to be held back by the enormous costs of education; the Stamps Scholarship is proof of how much of a difference it can make to young people starting their lives.
Sara Denton (Michigan)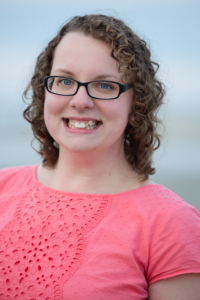 The Stamps Scholarship and Stamps Scholars Society instilled a strong commitment toward community service. Since graduation, I have gone on to graduate school at Boston University and earned a Doctor of Physical Therapy degree. I have been on Cape Cod since I graduated from BU, working in a small community hospital and rehabilitation setting. I have helped create programs for physical therapy in the emergency room of our community hospital, a comprehensive program for patients with amputations, and pelvic health physical therapy programs for patients requiring home care. I have also been able to volunteer with Spaulding Adaptive Sports in its adaptive cycling program.
Matt Hoffman (GT)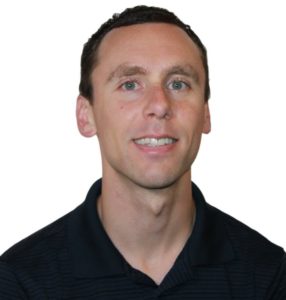 Looking back, I am incredibly grateful for the number of doors that the Stamps Scholarship opened up to me. First and foremost, this scholarship was a deciding factor in attending Georgia Tech as an undergraduate. Academically, professionally via their renowned co-op program, and personally through the triathlon club and other extracurriculars, my time at Georgia Tech set me up for everything that has followed since. After taking a few months off to thru-hike the Pacific Crest Trail (a journey partially inspired by a Stamps-sponsored Outward Bound trip to Colorado my freshman year and by fellow scholar/outdoor enthusiast Will Boyd), I spent a year in Australia conducting experimental solar-thermal energy research under a Fulbright Scholarship. From there, I completed a master's degree at Stanford before finally launching my career in the San Francisco Bay Area where I've had the opportunity to work on spacecraft, autonomous vehicles, and semiconductor capital equipment. I'm currently working as a systems engineer for KLA on next-generation reticle inspection hardware (fancy microscopes for the semiconductor industry).
Ridley Jones (Michigan)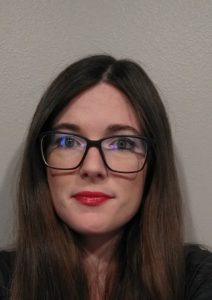 Since graduation, I spent a few years learning that I was less afraid of technology than I thought, eventually working as a business analyst at the University of Michigan, my alma mater. While working there, I discovered that I had a passion for the social study of technology, and started a Ph.D. program in the department of Human Centered Design and Engineering at the University of Washington in 2017. I am feeling incredibly fulfilled and stimulated in a project ethnographically studying an urban mobility system under development. The Stamps Scholarship was a significant part of why I had the intellectual freedom to pursue many different interests and see how they might combine in interesting ways. While my linguistics major isn't an obvious precursor to my Ph.D. program, the interdisciplinary posture I was able to develop thanks to the Stamps Scholarship and the many great conversations I had with my fellow Scholars helped pave the way for my future explorations and where I am now.
Adam Kotarba (Michigan)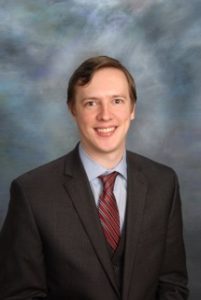 After studying clarinet, I have continued my musical pursuits and am working as an accountant in the Los Angeles area. The Stamps Scholarship provided me the opportunity to attend a world-class institution, something which would not have been possible without the personal generosity of Penny and Roe Stamps. Such generosity included funding a trip to attend the New Orleans Jazz Fest in 2008, an experience which remains a highlight of my life.
David Rogers (Michigan)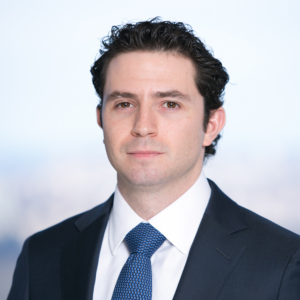 The Stamps scholarship combined with a merit scholarship from the school of LS&A resulted in my receiving a full academic scholarship covering tuition, room, and books and really made it a very easy decision to attend the University of Michigan. The network that I established led to my first full-time job offer at the firm of a Michigan alumnus called Stone Tower Capital. At Stone Tower, I started my career as a corporate debt analyst and have been working in that role for the last 10.5 years. In April 2012, Stone Tower was acquired by Apollo Global Management, where I have worked for the last 9.5 years on the global corporate credit team. Quite simply, without the Stamps Scholarship I would not have attended the University of Michigan, and without attending the University of Michigan I would not have the career that I have today.
Jessie Roy (Michigan)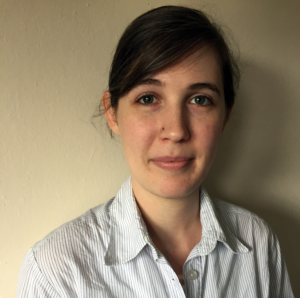 I graduated with a double major in creative writing and ancient civilizations (focusing on the languages of ancient Egypt and Mesopotamia). While at Michigan, I won several Hopwood Awards for my writing and benefited from nationally competitive, excellent programs in both of my fields of study. After graduation, I went on to complete an MFA in creative writing at Syracuse University under the mentorship of George Saunders, Dana Spiotta, and Arthur Flowers.  I am currently in my final year working toward a Ph.D. in creative writing from the University of Wisconsin-Milwaukee, where I teach both academic and creative writing to undergraduates. My short fiction has appeared in American Literary Review and The Journal, and my novel-in-progress, Brides, took second place in the 2020 James Jones First Novel Fellowship, a national competition. I live in New York with my spouse, a professor of media studies at NYU.
Jonathan Saethang (GT)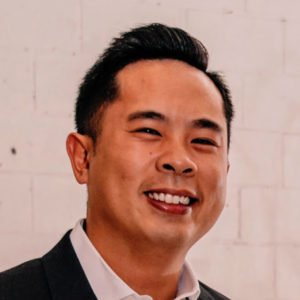 After graduating with a degree in industrial engineering, I began working in technology consulting with Accenture in New York City. During my seven years at Accenture, I had the opportunity to work with technology modernization projects in the public sector, including projects for federal agencies as well as international NGOs/nonprofits. After my time at Accenture, I accepted a position with Google Cloud and had the opportunity to further expand on my previous customer-facing experience. I am currently the head of professional services for the Southeast region at Google Cloud and manage a consulting organization focused on delivering projects that help Google Cloud's largest enterprise customers realize business value using the latest cutting-edge cloud technologies that Google has to offer. The experiences offered by the Stamps Scholarship allowed me to have a unique perspective when working with international organizations and distributed teams. In particular, the enrichment fund that I used to study abroad and attend conferences was extremely helpful and relevant to gain this perspective. The network of my Stamps Scholar peers who were strong leaders in their respective areas also helped me to shape my own leadership style in ways that I have taken into my professional career.
Simone Sukhdeo (Michigan)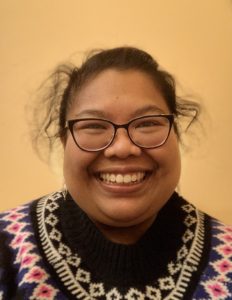 I went on to pursue a Ph.D. in biological anthropology at Penn State University. I studied the functional morphology of humans, human ancestors, and our closest living primate relatives with a specific focus on the knee joint. I graduated in 2017 and began medical school at Rutgers Robert Wood Johnson Medical School in 2019. I am in my clinical year and am excited for the future! The Stamps Scholarship made this entire journey possible because of the opportunities and experiences that I gained during my time at the University of Michigan. I have taken the long way around to arrive at medicine, but I am always thankful for my roots in both art and anthropology, and I attribute most of my success to being able to combine these two interests in unique ways throughout my years in undergrad and beyond.
Gabriel Tourek (Michigan)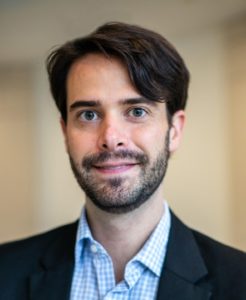 In addition to allowing me to attend the University of Michigan and giving me the freedom to focus on exploring my interests, the Stamps community provided an amazing resource of peers and friends that helped me navigate my first step into adulthood. After graduating, I worked as a researcher on projects in Ghana, India, and Pakistan with Innovations for Poverty Action and Evidence for Policy Design, evaluating educational and financial programs to reduce poverty. I then completed a Ph.D. in public policy at the Harvard Kennedy School, pursuing research on questions related to public finance in Sub-Saharan Africa. After completing my Ph.D., I worked as a postdoctoral fellow at the Massachusetts Institute of Technology on projects relating to digital identification and finance in Africa. In 2021, I will begin as an assistant professor of economics at the University of Pittsburgh.
Josh Wilkinson (GT)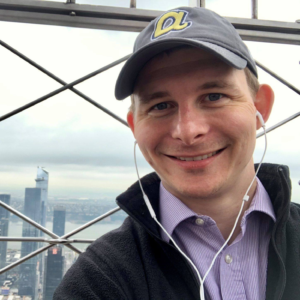 I graduated with a B.S. in industrial engineering and immediately went into graduate school at Georgia State University to become a high school math teacher. This ultimately proved to be an unsuccessful career choice, but this was always my stated goal even from the time of my Stamps Scholarship interview when I was a senior in high school, and something that I pursued in earnest until 2014. At that point, I decided to switch careers and ""fall back"" so to speak on my engineering education from Georgia Tech. I worked for five years as an inventory analyst/senior buyer for a Fortune 500 distributor, and then two years ago I changed companies and am now planning production and managing inventory for a separate Fortune 500 corporation. I am firmly entrenched in the realm of supply chain at this point.
David Wu (GT)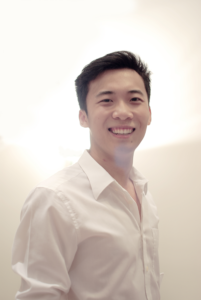 The Stamps Scholarship's life-trajectory-altering impact is still being felt in my life today. The scholarship allowed me to spend four semesters either studying or volunteering abroad, filling two passports. On my last stint volunteering abroad, I taught English in China, which directly led to me starting Sky So Blue, an international education consulting company I have run from 2013 to today. (The first few years out of college I applied my industrial engineering background at AT&T.) In addition to working with students and educators from around the world, I've visited almost 90 of the USNews top 100 colleges and made full 360-degree walking/driving/flyover tours of over 100 college campuses, all of which are completely free on our Youtube channel: The Art of College. 
K.C. Young (GT)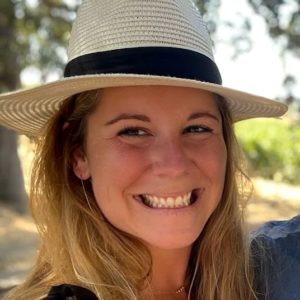 Since graduating with my B.S. industrial engineering in 2010, I have worked at Bain & Company in a variety of roles in client service and internal professional development. I took time away from Bain for an MBA from Harvard Business School and stints at a variety of early-stage startups. During my undergraduate studies, the Stamps Scholarship enabled me to study abroad and co-op. Even more importantly, it inspired me to explore creative career options and give back to my community. I live in San Francisco with my husband Jeeshan.