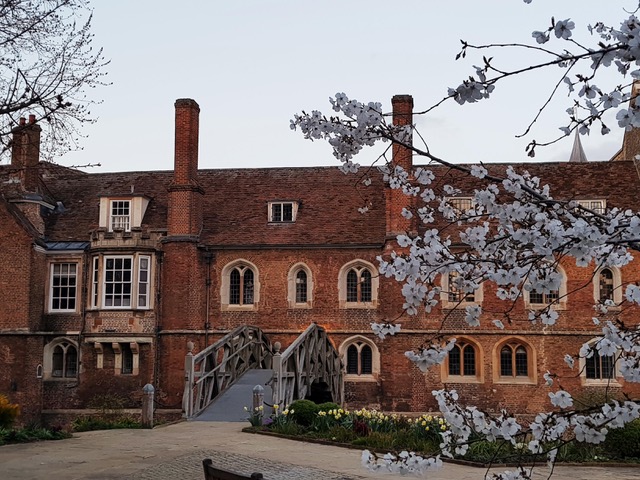 Queens' College supports world-leading teaching and research in a beautiful and welcoming environment and has been in the heart of Cambridge for more than five centuries.
Our large, diverse, and friendly community helps our students pursue their interests and achieve their full potential. Today we are a thriving body of about 500 undergraduates, 450 graduates and more than 60 academics.
Queens' is committed to enabling the widest possible participation, and we especially welcome students from non-traditional backgrounds to join our academic community.
The Stamps Scholarships aim to attract the most promising candidates in an effort to foster their development as scholars, leaders, and citizens of the world. Through purposeful programming, mentoring, and enhanced educational opportunities, it is designed to ultimately graduate stellar, well-rounded individuals who will serve as leaders in our ever-changing world. These students represent the pinnacle of academic achievement and leadership accomplishment.
How to apply
The Foundation places great emphasis on enrichment of the student experience, by which is meant spending time on activities that go beyond the normal confines of the academic environment. For example, enrichment funds could be used for involvement in:
leadership/entrepreneurship training
charitable or community work
expeditionary work overseas
participation in sporting activities or the performing/creative arts.
Applications should be submitted by email to the graduate office and should include a full C.V., a statement of your academic record to date, and a cover letter detailing how you would use the enrichment funding. Please also include details of any funding/partial funding for fees and maintenance of which you are already in receipt.
There will be two rounds of applications for the academic year 2023-23. Applications are therefore due either by 26 February 2021 for consideration in the first round, or by 31 May 2021 for consideration in the second.
You should apply once you have been accepted by the department/ faculty; the latest date for applications is 31st May.
However, we would advise you to apply as soon as possible, as applications will be considered as soon as they are received.
For more information
Contact our Graduate Funds and Sponsorship Administrator at graduate.office@queens.cam.ac.uk
Website: https://www.queens.cam.ac.uk/