On the surface, arts and sciences might seem like opposite fields of study. However, many Stamps Scholars and alumni explore how creativity and STEM can intersect, whether in the realm of visual arts, scientific breakthroughs or healthcare.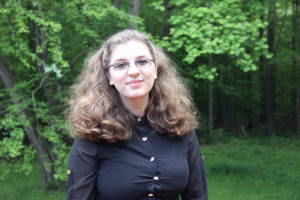 Alex Cooper, College of William and Mary
William and Mary freshman Alex Cooper's first exposure to the institution was through a hackathon, where she saw how creativity could intersect with the tech world. Now studying statistics and psychology, she recently launched the True Colors project, a series of paintings that uses exaggerated color to detail the LGBTQ+ experience. The crux of True Colors is the coding language Piet, a stack-based esoteric programming language meant to resemble abstract art by using colored pixels to instruct the computer in lieu of standard coding structures. The project involves Cooper interviewing subjects on their experiences as being LGBTQ+, then turning their responses into code. The resulting image is a basis for the color scheme in her exaggerated-color painting. She is passionate about coding for social good and applying her studies to the fields of sustainability, wellness, and cognitive science.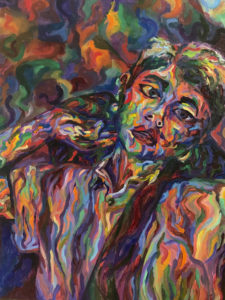 "I felt it was fitting to use a programming language to generate color schemes partially because it combined my passions for coding and art and partially as an homage to the LGBTQ+ programming communities, from prolific historical figures such as Alan Turing to my own mentors and role models today," said Cooper. "I wanted to show the varied experiences of young queer people in the modern day while getting across the message that someone's experience and labels can be both an integral part of their identity and something nuanced that observers can't immediately and fully interpret."
Check out Alex's work here and connect with her on Linkedin
___________________________________________________________________________________________
Amey Zhang, Dartmouth College
Dartmouth alumna Amey Zhang ('17) double-majored in biology (ecology and evolutionary biology) and studio art. Through support from the Stamps Scholarship, Zhang collaborated with a number of researchers on projects at the intersection of the arts and sciences: creating charcoal "portraits" of gene transfer agents with biologist Olga Zhaxybayeva and 3D animating the proposed gait of Australopithecus sediba with paleoanthropologist Jeremy DeSilva. She also served as a studio art intern with fellow Dartmouth Stamps Scholar Dondei Dean.
Since graduating, she has worked as an art department teaching assistant and as a research fellow in an animal cognition lab in New Zealand studying fish and parrots. She's currently collaborating with linguistic anthropologist Anna Corwin on a graphic novel about how we can understand people's different, seemingly contradictory, perceptions of reality. She is also studying for her master's in cognitive and evolutionary anthropology at University of Oxford.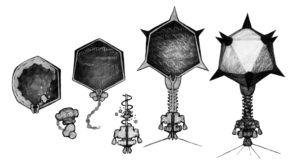 "In my future work, I hope to draw on the arts and sciences to explore the diversity of relationships people have with the nonhuman world — the ways we live and think with other creatures," said Zhang. "Collaborations between the arts and sciences have the potential to be not only engaging and accessible, but also mutually challenging and generative."
Check out Amey's work here
___________________________________________________________________________________________
Aidan Crowley, University of Notre Dame
Notre Dame alumna Aidan Crowley ('21) has long been interested in biomedical ethics, health policy, and medical humanities. This spring, she graduated from Notre Dame with a major in neuroscience and behavior and minors in poverty studies and compassionate care in medicine. Crowley is a first-year medical student at the Perelman School of Medicine at the University of Pennsylvania. At Penn, she has enjoyed reflecting on the intersection of the arts and sciences for apenndx, the medical student literary magazine. She also writes regularly for CLOSLER, a medical humanities initiative run by Johns Hopkins Medicine, on topics such as "The Power of Accompaniment," "Dissection and Reintegration," and "Philosophy of Caring." In the future, she hopes to use her interest in the arts to work on clinical medicine and health policy reform, advancing the delivery of care for all people to design a system that functions more efficiently from a person-centered lens on behalf of patients and providers.
"The intersection of arts and sciences inspires me because of how much medicine can afford to learn from the humanities to make healthcare more humane," said Crowley. "The science of compassion teaches us that a vision of stories enables us to deliver more careful, kind, and unhurried care; reach better diagnoses; and promote better treatment and quality of life."
Connect with Aidan on Linkedin
___________________________________________________________________________________________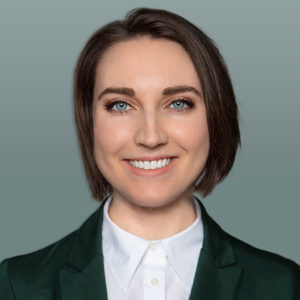 Bronwyn Scott, University of Texas at Austin
UT Austin alumna Bronwyn Scott ('17) double-majored in biochemistry honors and Plan II Honors and has been exploring her dual passions for science and the arts ever since. At the Stamps Scholars National Convention, she connected with Dartmouth College Stamps Scholar Tommy Wang over their mutual interest in country dancing. And the two ended up performing at the convention's Talent Show, having only just met in person.
Scott is currently a medical student and filmmaker at Stanford University. Somewhere between publishing papers on onco-physics and collaborating with the Chan-Zuckerberg BioHub on the Human Cell Atlas Initiative, she also found the time to design and teach a new Stanford course called "Medicine in the Movies." The class focuses on how to analyze narrative and visual choices that elucidate illness as subjectively experienced by providers, patients, and their families. These conversations prompt reflections on the intermingling of scientific professions with the creative world. Scott also collaborated with fellow scientist-filmmaker Daniel Shaykevich on short films raising awareness about public health issues like intimate partner violence and gun violence, but their conversations kept turning toward the power of narrative stories. The resulting feature-length narrative film, Pater Mater, depicts a biology graduate student and photographer grappling with identity, anxiety, the death of a parent, poisonous mushrooms, unreliable vehicles, and a hitman.
"As a future psychiatrist, I'm passionate about depicting the mental health struggles graduate students and young artists face in establishing meaningful careers amidst institutional demands, isolated working environments, and uncertain futures," said Scott. "I'm excited to continue producing and directing films as a physician-filmmaker and to use visual media as a tool for advocacy and education."
Connect with Bronwyn on Linkedin
___________________________________________________________________________________________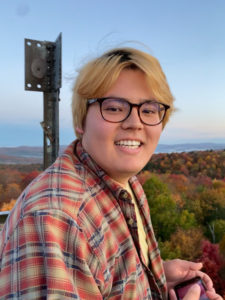 Wylie Kasai, Dartmouth College
Dartmouth senior Wylie Kasai is a computer science and studio art double-major, so the exchange between art and science inevitably finds its way into most of what he does. Wylie's studio work, whether its final form be digital or otherwise, has always had a strong digital backbone – most recently using collage and laser etching to design woodblock prints. His computer science work has been heavily informed by an eye for aesthetics and interface design. His Stamps-funded project in particular aims to research how art museums implement mixed-reality devices – think augmented and virtual reality – in their exhibitions, with the goal of ultimately providing insight into how future projects may consider implementing such technology.
" For me, the intersection of art and technology is particularly exciting as research and practice in this field constantly introduces new techniques and art for us to appreciate and admire," said Kasai. "And, in recent cases with NFTs, these types of developments can be groundbreaking in these industries and for the general public."
Check out Wylie's work here and connect with him on Linkedin