Stamps Scholars and alumni in the field of architecture are building the infrastructure of the future, supported by architecture programs at their institutions, as well as their real-world experiences. Combining the creativity of design with the science of building viable structures, these Scholars use architecture to address issues both social and environmental – from affordable housing to sustainable buildings.
Charlotte Kamman, University of Oregon ('25)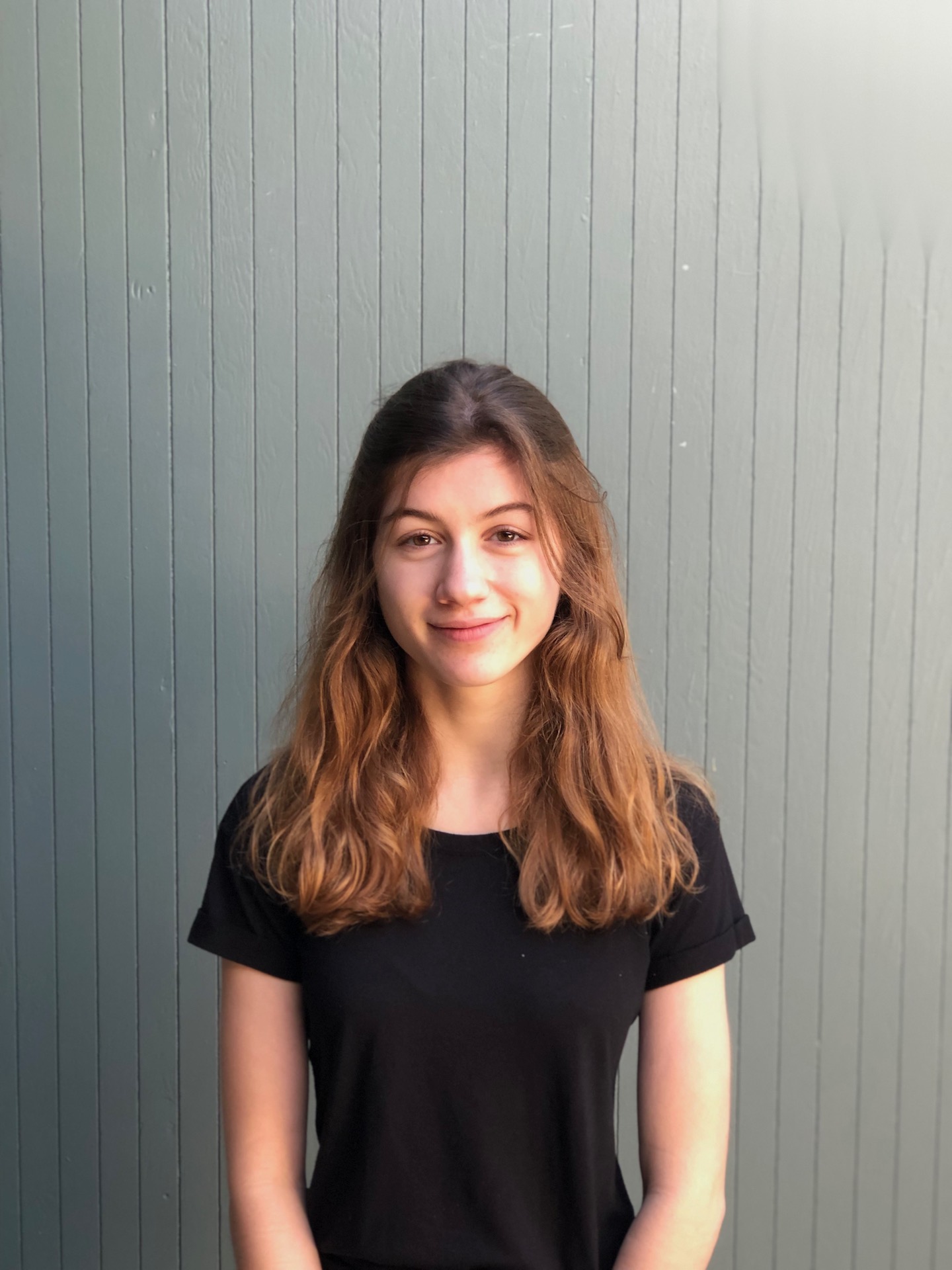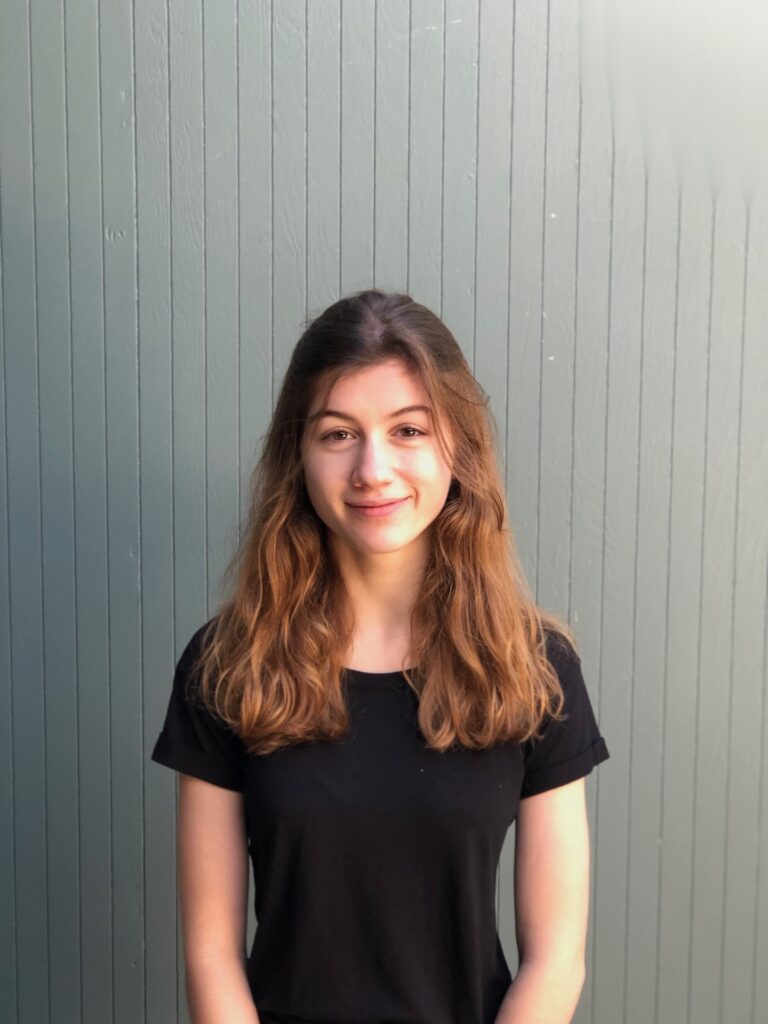 Charlotte Kamman's interest in studying architecture was sparked while reading Cradle to Cradle, a book on sustainability written by chemist Michael Braungart and architect William McDonough. McDonough's ideas presented in this book sparked Kamman's interest in design thinking as a problem-solving strategy and inspired her to pursue a degree in architecture. At the University of Oregon, she has become interested in passive design strategies, land management, and urban planning. This summer, she is using her enrichment funding to study urban design in Barcelona, Spain. She also hopes to practice her Spanish and gain a more global perspective. Through her career, she aims to address societal problems including climate change, the housing crisis, and systemic inequities in a way that balances human and environmental needs.
"I chose to study architecture because it provides a way for me to make a tangible, positive impact on the world," she said. "I believe architecture provides a medium through which I can enact these meaningful changes by creating sustainable buildings and communities that facilitate an environmentally and socially-responsible lifestyle."
Connect with Charlotte on Linkedin
Ivan Dye, Miami University ('20)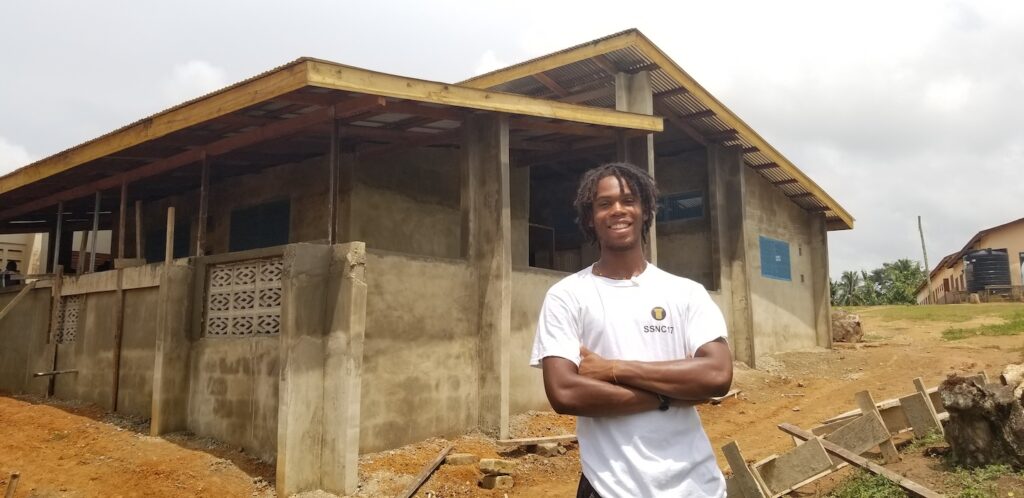 Throughout his undergraduate studies, Ivan Dye engaged with design issues concerning construction and urban revitalization, while also collaborating on comprehensive multi-use building proposals. Dye is continuing on this path as a master's student in architecture at Rice University. In the professional sphere, he has worked on adaptive-reuse projects as an architectural intern at Thomas Porter Architects. Complementary to his career in architecture, his most impactful experiences include competing in intercollegiate athletics as a track athlete and taking several trips abroad to Australia, China, and France. He used his Stamps enrichment funds to combine his passions for architecture and travel by going to Ghana, where he teamed up with fellow architecture students and local tradesmen to design and build a maternity ward for the village of Abrafo-Odumase. Having the opportunity to pursue his dreams and give back on a global scale has been one of Ivan's most cherished adventures."As I approach the completion of my academic training and begin studying for my licensure exams, I am now tasked with discerning the next place in which I will continue to grow and refine my architecture skills," he said. "I hope to find myself in a firm that is working at the intersection of ecology and design."
Connect with Ivan on Linkedin
Thomas Bordeaux, Georgia Tech ('23)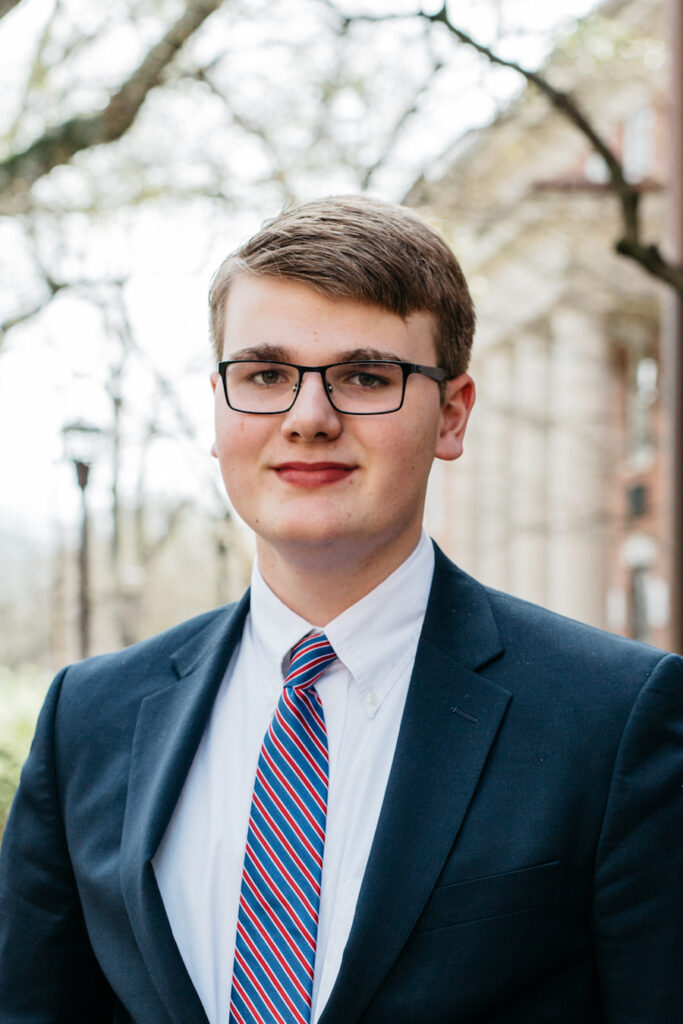 Thomas Bordeaux became interested in preservation at a young age. As an architecture major, he is able to explore this interest more deeply, becoming even more involved in preservation efforts and developing new interests in the field. This past semester he was able to work with a team, funded by the National Center for Preservation Training and Technology, to research and create 3D scans of Paschal's, a now-abandoned restaurant in Atlanta that served as a major meeting place for leaders of the Civil Rights Movement. Additionally, he has dedicated efforts to analyzing and drawing old buildings that have been renovated to serve a new purpose around the world in cooperation with the Atlanta Preservation Center. Outside of academics, he is a member of the student beekeeping club and one of the leaders of Seek Discomfort Georgia Tech, a club dedicated to personal growth through getting out of your comfort zone. This summer he will be studying abroad in Barcelona, funded by enrichment funds as a part of the Stamps President's Scholars Program. After finishing his undergraduate degree next year, he plans to pursue a master's in architecture and will seek a career that applies emerging architectural technologies such as 3D scanning and modeling to investigative journalism and human rights advocacy.
"The Stamps President's Scholars Program has exposed me to so many incredible people and career options," he said. "Without the people it has introduced me to I don't think I would have found my interest in the application of architecture to human rights investigations."
Connect with Thomas on Linkedin
Susanna Greiner, Georgia Tech ('23)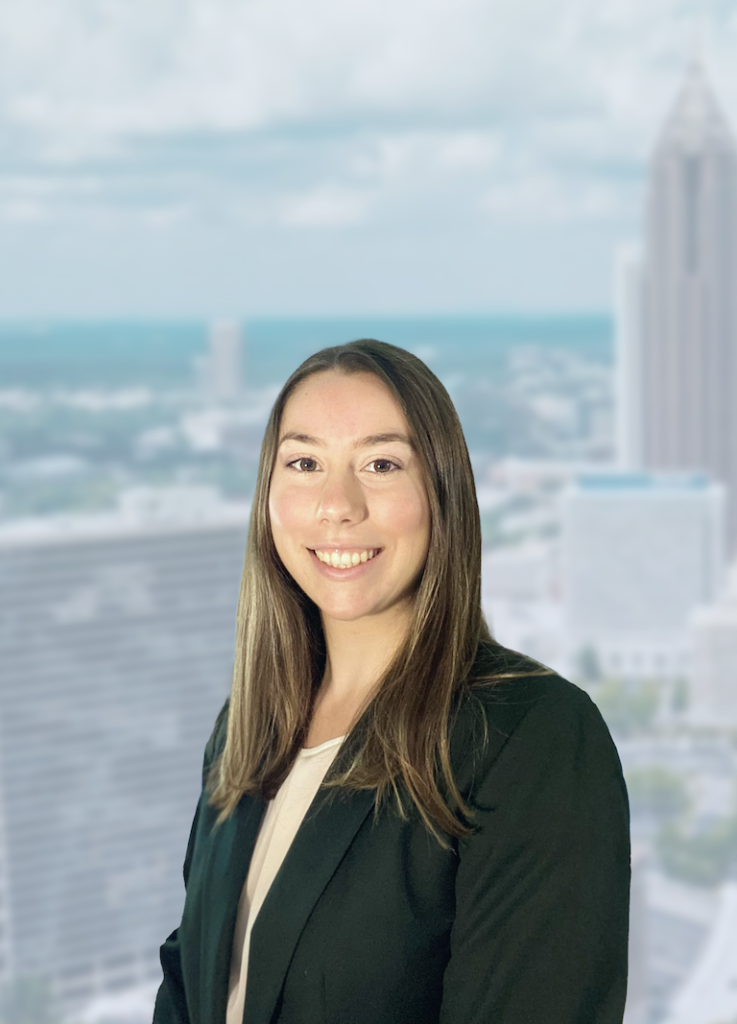 Susanna Greiner became interested in architecture during middle school when she realized she could her favorite subjects of math and art. Now, Greiner understands that architecture and design can be used as a tool to shape the built environment and improve the human condition by creating spaces that support health and wellbeing. She is particularly interested in evidence-based and sustainable construction in institutional buildings. Outside her architecture studies, she is involved in research with the ReWind Network, is part of an architecture competition team, serves on the executive board for the American Institute of Architecture Students GT Chapter, and acts as a student ambassador for the School of Architecture. She is looking forward to studying architecture next fall at the University of Sydney in Australia with the support of her Stamps enrichment fund. She hopes to pursue a professional architecture degree, gain experience in an architecture setting through the Architectural Experience Program, and take the Architecture Registration Examination to earn an architectural license. In her free time, she enjoys hiking with family and friends, reading the latest historical fiction books, and taking care of her many plants. 
She said, "The Stamps President's Scholarship has opened up opportunities in academics and research through its supportive network of staff, faculty, and Scholars that I would never have discovered or pursued on my own."
Connect with Susanna on Linkedin
Alanna Muldowney, University of Miami ('20)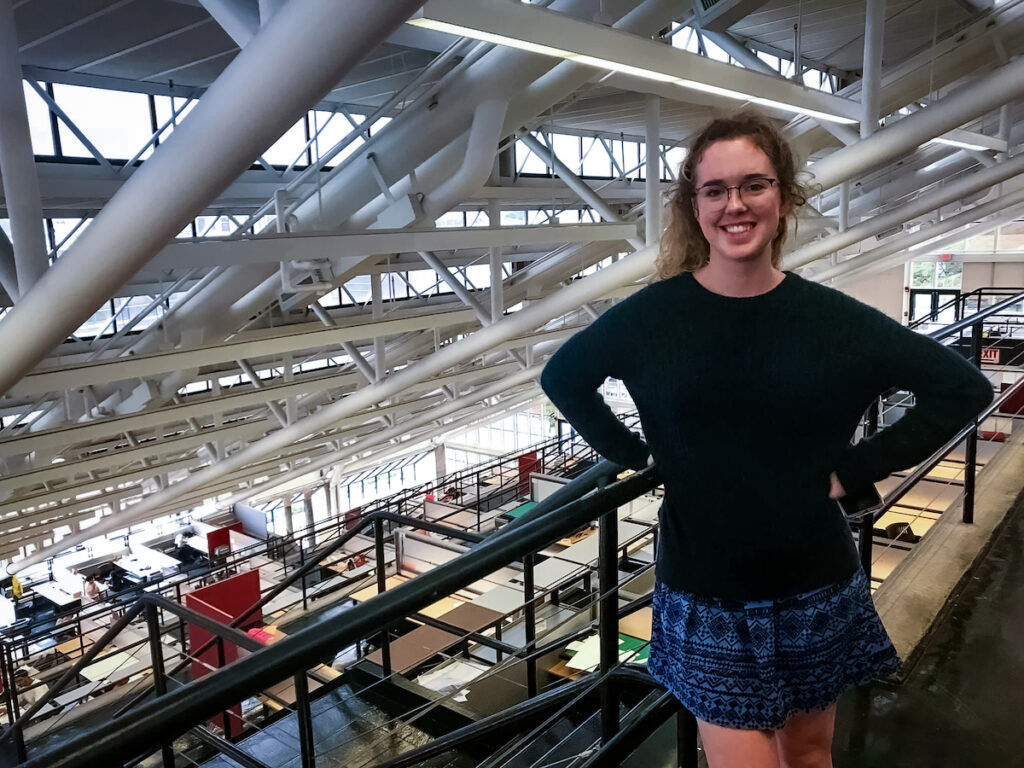 For Alanna Muldowney, her passion for architecture and design was born at the University of Miami, where her experiences both inside and outside the classroom solidified her interests in the built environment and demonstrated how design can foster a greater good. While at UM, Muldowney became heavily involved in Engineers Without Borders and participated in numerous projects throughout South America. Thanks to the generosity of the scholarship, she was able to take an internship in Buenos Aires, Argentina, where she worked on low-income housing design for Latin American neighborhoods. After this, she spent a summer studying at Harvard's Graduate School of Design. These experiences brought her to UC Berkeley where she is currently an Arcus Social Justice Fellow and second year graduate student studying architecture and structural engineering. Thanks to her fellowship, she has been able to continue to explore her passion for affordable housing and social infrastructure.
"I hope to work in the architecture/structural design field," she said. "I'm very grateful for the generosity of the Stamps Scholars and their constant encouragement to find and explore one's passions!"
Connect with Alanna on Linkedin