Many Stamps Scholars pursue educational and professional opportunities during spring break, which are often supported by the Stamps enrichment funds. From gaining leadership skills in Italy to writing in a Scottish castle, here's how six Scholars from partner universities and colleges across the country spent their 2023 spring breaks.
Omar Abdel-Reheem, Purdue University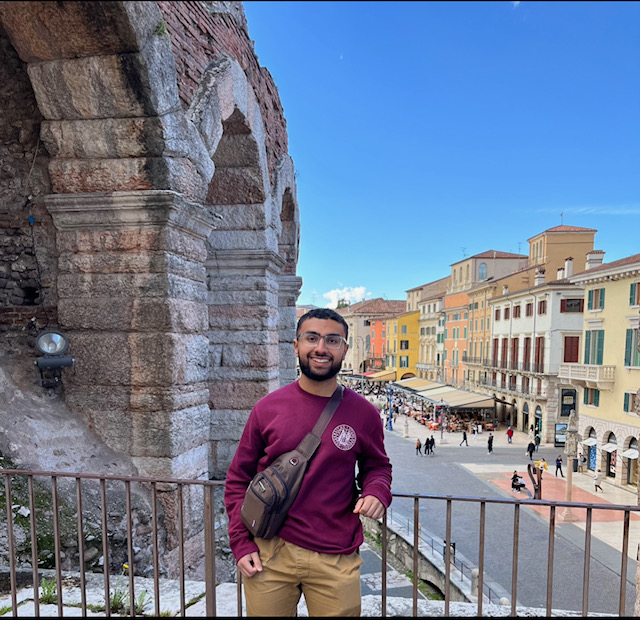 Omar Abdel-Reheem ('26), who studies economics and finance with a minor in computer science, mathematics and data science, traveled to Italy for a short-term study abroad program at the University of Padua. The experience was part of a semester-long virtual Global Solutions Lab between the university and Purdue's John Martinson Honors College. While studying abroad, he had thought-provoking discussions with students at Padua about what democracy truly is and the biggest problems facing democracy today. He also participated in advanced operational management lectures and traveled to Milan, Verona, and Venice. After graduation, he wants to work in industry for a few years to gain experience and capital, then eventually become an entrepreneur. He was inspired to go on the trip because he believes that to be a successful entrepreneur and leader, it is important to understand and experience cultures other than one's own.
"I one day want to be a leader of a great company and by getting exposure to different cultures, and making friends all over the world, I am getting closer to that goal one step at a time," he said. "I am extremely grateful for the Stamps family's generosity in supporting my education and providing me the opportunity to go on experiences like these."
Aarushi Ganguly, University of Michigan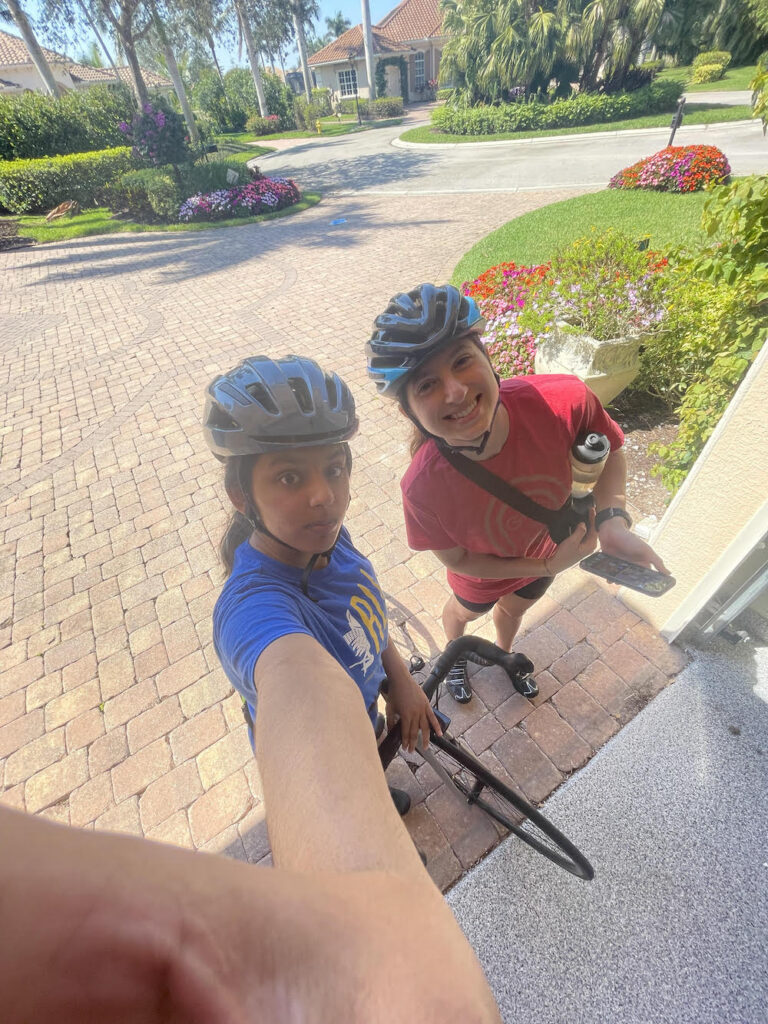 Aarushi Ganguly ('24) spent her break training with teammates on the U-M Triathlon club for their national race, which will consist of a 1-mile swim, a 26-mile bike, and a 10k run. In Florida, she biked over 80 miles, ran in the hot temperatures, and practiced swimming in wetsuits. Studying public health with a minor in urban studies, her goal is to improve the health of communities, and she is specifically passionate about how we can achieve that through a more just food system. On campus, she is the vice speaker of Central Student Government, finance and fundraising manager of the U-M Sustainable Food Program, and community historian for United Asian American Organizations.
"I'm passionate about growing healthy communities for those that have been historically disinvested in," she said. "In my own life, I try to stay active as well and decided to take up triathlon and other endurance events to challenge myself!"
Aneesa Goyal, University of Illinois
Aneesa Goyal ('24) attended a service-learning trip to Riobamba, Ecuador, through her university's chapter of MEDLIFE (Medicine, Education, and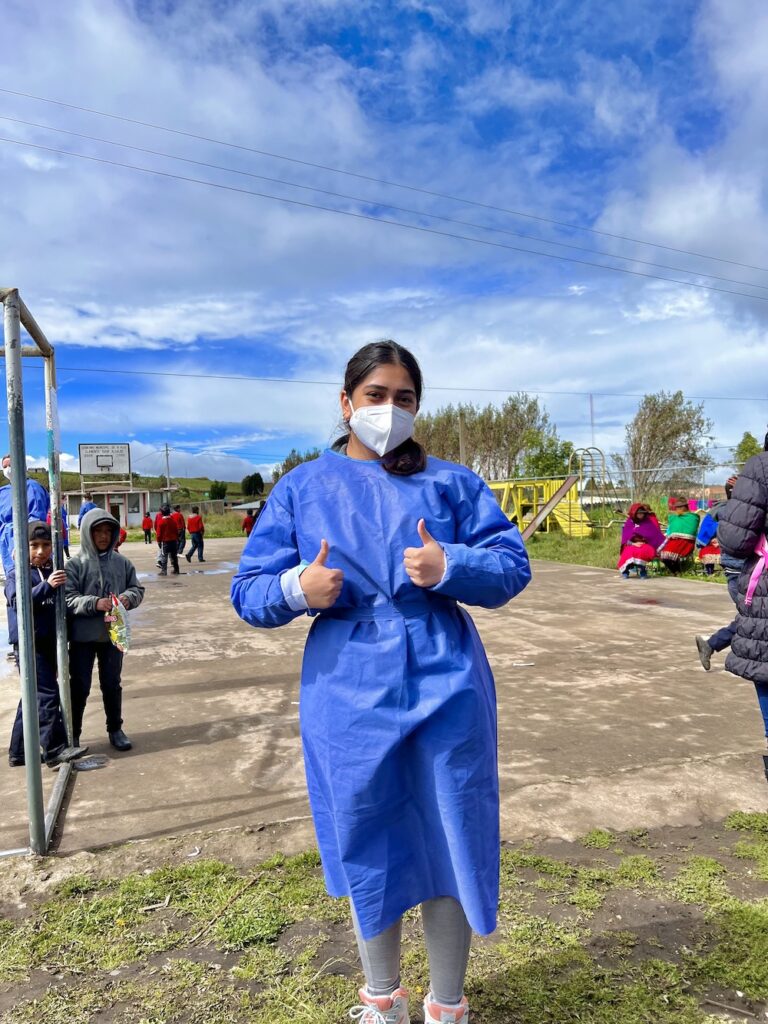 Development for Low-Income Families Everywhere). The organization strives to empower the underserved in their fight for equal access to healthcare, education, and safe housing. The trip began with a tour of the local communities, where she heard first-hand accounts of community members' struggles. She also attended mobile clinics in the rural communities of Riobamba where she shadowed and assisted different doctors, instructed children in how to effectively brush their teeth, and help a family in need build part of their future home. She was also able to practice Spanish in a medical setting, which was a challenging experience but something important to her as she aims to use the language in her future career as a physician.
"Overall, it was an amazing eye-opening experience and definitely something I want to do again in my future," she said. "Access to healthcare and proper education is a huge problem in many third-world countries, and everyone in these communities is immensely grateful for the care we provide."
Nya Thompson, University of Mississippi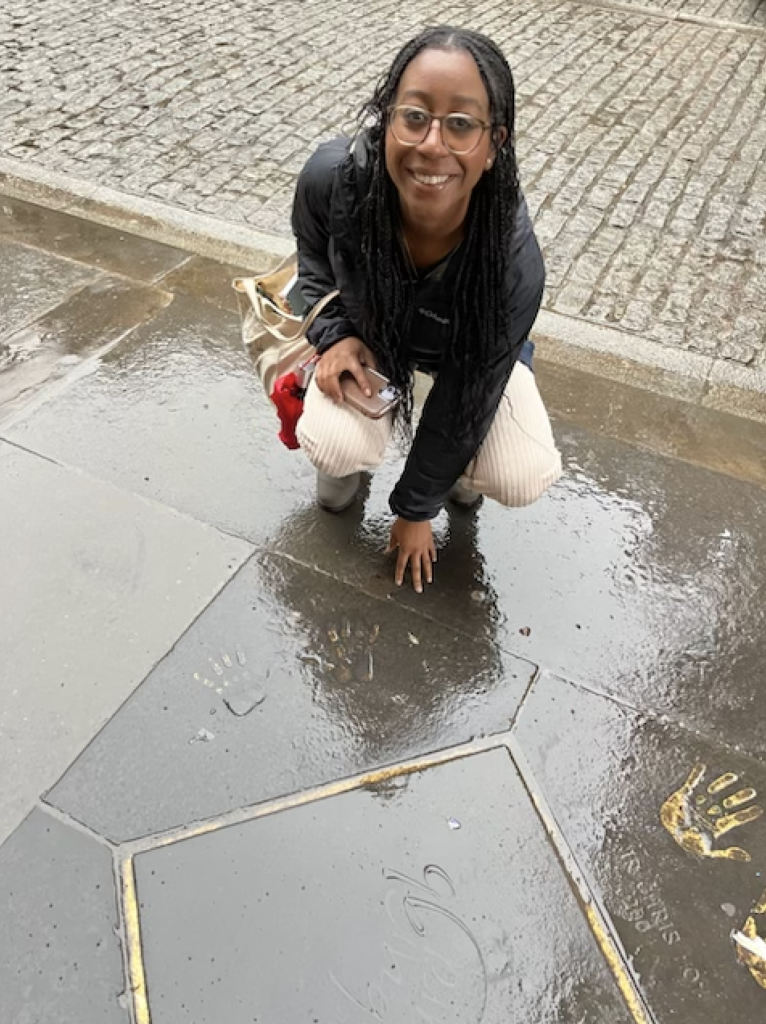 Nya Thompson ('24), who studies secondary English education, traveled to England for spring break with fellow Stamps Scholars Morgan Whited and Olivia Bacon, where they stayed in the Alnwick Castle for three days as part of a creative writing class. The castle is famed for being featured in a Harry Potter film. Thompson also had the opportunity to take a day trip to Edinburgh to explore the city's impact on J.K. Rowling's writing and finished her course in London. She was inspired to go on the trip because of her professional plan to teach 9-12th grade English or history in the Mississippi public school system. She was particularly inspired by visiting the "Lost Spells Exhibition" near Hadrian's Wall, learning how the landscape of northern England influenced the culture of its people and how they work to preserve it, particularly through chants that are meant to form community through the tradition of oral storytelling. This is a theme she hopes to incorporate in her classroom, as she believes Mississippi's landscape has significantly impacted the state's communities and people.
"Creative writing has been one of my greatest weaknesses, as it has always been difficult for me to be imaginative within the fantasy genre, but I aim to be as well-rounded of a teacher as I can possibly be," she said. "I now have more of a genuine appreciation for the fantasy and magical realism genres and am better able to incorporate them into my writing."
Sabella Prime, University of Pittsburgh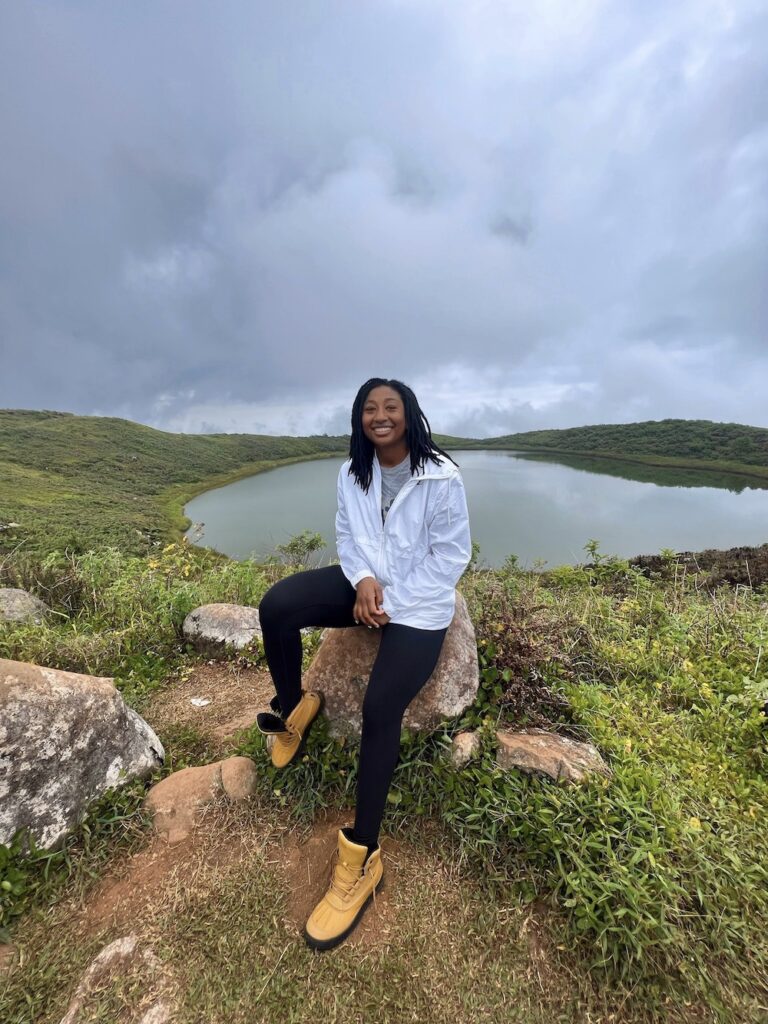 Sabella Prime ('23), who studies nursing at Pitt, completed an alternative spring break in Ecuador where she learned about the ecology and conservation of the Galapagos Islands. During this experience, which was supported by her Stamps enrichment fund, she participated in reforestation projects and beach clean-up initiatives and distributed compost to local gardens. She really enjoyed practicing Spanish with Ecuadorians, trying new foods, and learning about how to preserve the beauty of nature. She plans to pursue a Doctor of Nursing Practice and become a Psychiatric Mental Health Nurse Practitioner (PMHNP). After graduation, she will start Columbia University's doctoral PMHNP program.
"I was inspired to do this trip because of my passion for service and desire to learn more about how I could improve my sustainability practices," she said. "While not directly related to my professional goals, I am interested in the effect of human pollution on climate change and marine wildlife."
Karlee Witherite, University of South Carolina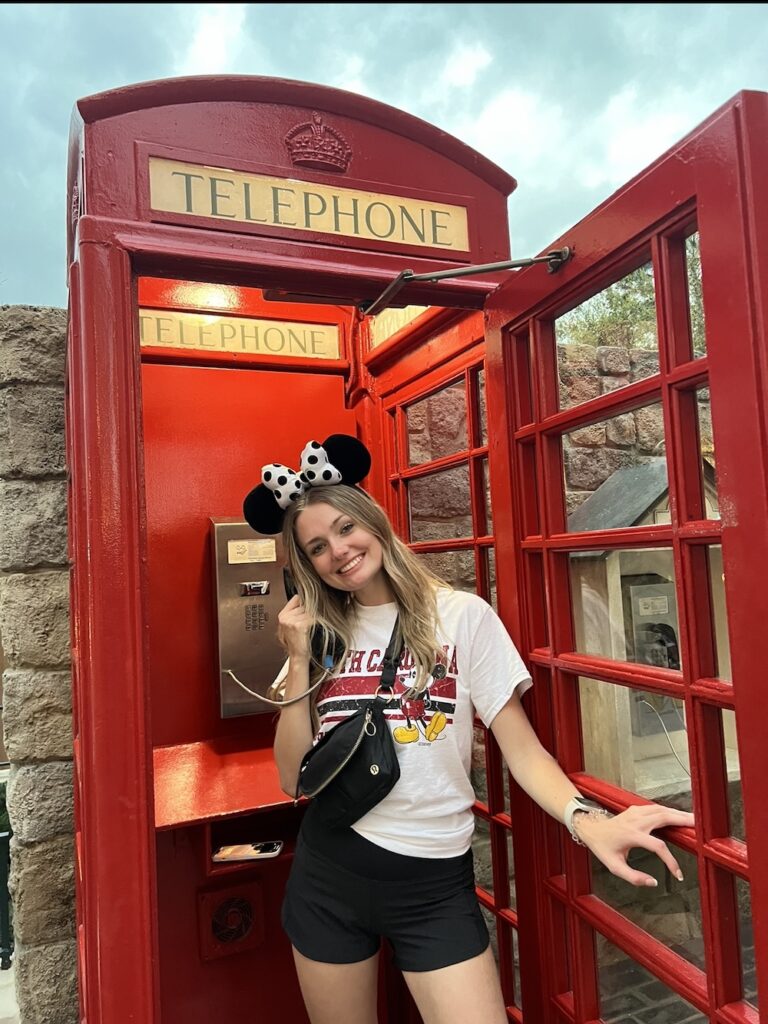 Karlee Witherite ('25), who majors in public health and minors in biology and dance, used her Stamps enrichment funds to travel to Disney World with USC's Leadership and Service Center for the Walt Disney World Leadership Experience, where she engaged in hands-on learning and problem-solving scenarios focused on critical thinking and effective communication. As a future healthcare professional, she believes leadership is an essential quality to have. At USC, she has served as the senior peer leader for the Top Scholar Program, a Stamps Spirit chair member for USC Stamps Scholars, a weekly volunteer at the Gamecock Pantry, a member of the Scholars United Way Relay for Life Team, a member of USC Women in Healthcare, and a member of the Honors Gala Planning Committee.
"I have always strived to be a positive influence on those around me whether it be my peers or students I am guiding," she said. "The Walt Disney World Leadership Experience was an opportunity to grow as a leader and to gain perspective on leadership qualities that are important to be successful."