ATLANTA – April 2023 – Stamps Scholars Garrett Asper (Virginia Tech), Logan Beatty (University of Miami), Justin Berg (College of William & Mary), Christian Boudreaux (University of Mississippi), Audrey Conner (University of Georgia), Emilio Ferrara (University of Georgia), Justus Gabriel (United States Military Academy), Maeve Janecka (Georgia Institute of Technology), Venny Kojouharov (Georgia Tech), Kenedi Lynch (Louisiana State University), Emma McDougal (University of Missouri), and Amber Pospistle (University of South Carolina), have won 2023 Barry Goldwater Scholarships, making up the largest Stamps cohort of Goldwater Scholarship winners to date. They join 39 Stamps Scholars who have previously earned the award.
Named in honor of U.S. Senator Barry Goldwater, the Scholarship encourages outstanding undergraduate sophomores and juniors to pursue careers in mathematics, the natural sciences, and engineering.
 Garrett Asper (Virginia Tech, '24)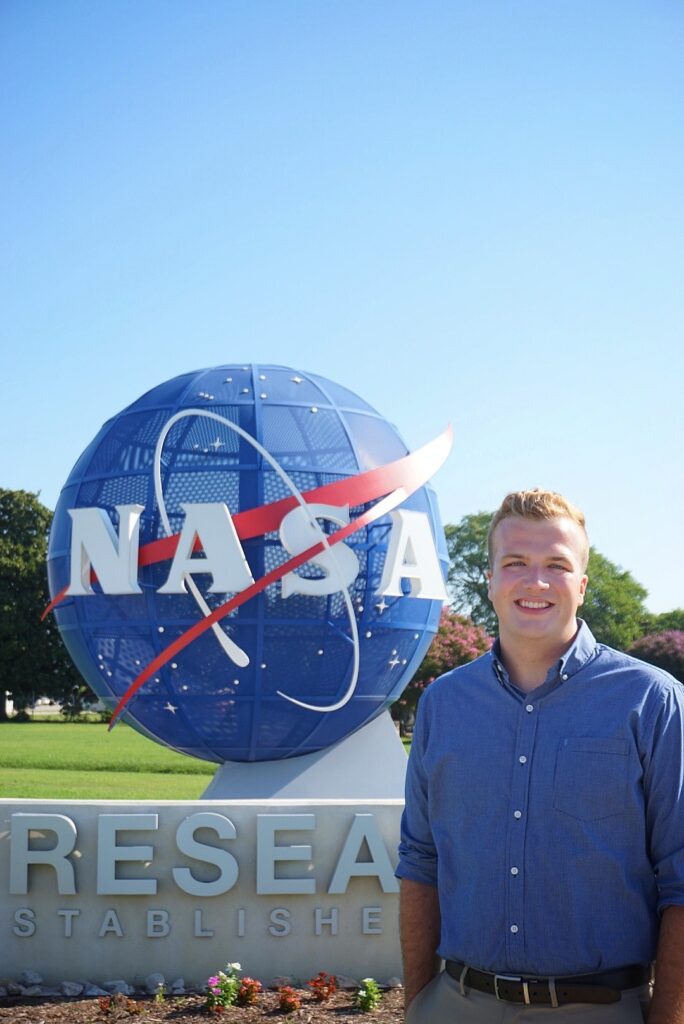 Garrett Asper studies aerospace engineering and plans to pursue a PhD focusing on flight dynamics and controls. He is currently a NASA Pathways intern at the Langley Research Center and will spend the remainder of his undergraduate career rotating between his studies at Virginia Tech and research at NASA. In his spare time, he plans and leads STEM outreach programs for students in the Dominican Republic. He intends to work at NASA as a research engineer upon the completion of his graduate studies.
"As a result of the Stamps Scholarship, I have been able to pursue aerospace engineering research at Virginia Tech, all while continuing to make an impact through leading STEM outreach initiatives in the Dominican Republic," he said.
Logan Beatty (University of Miami, '24)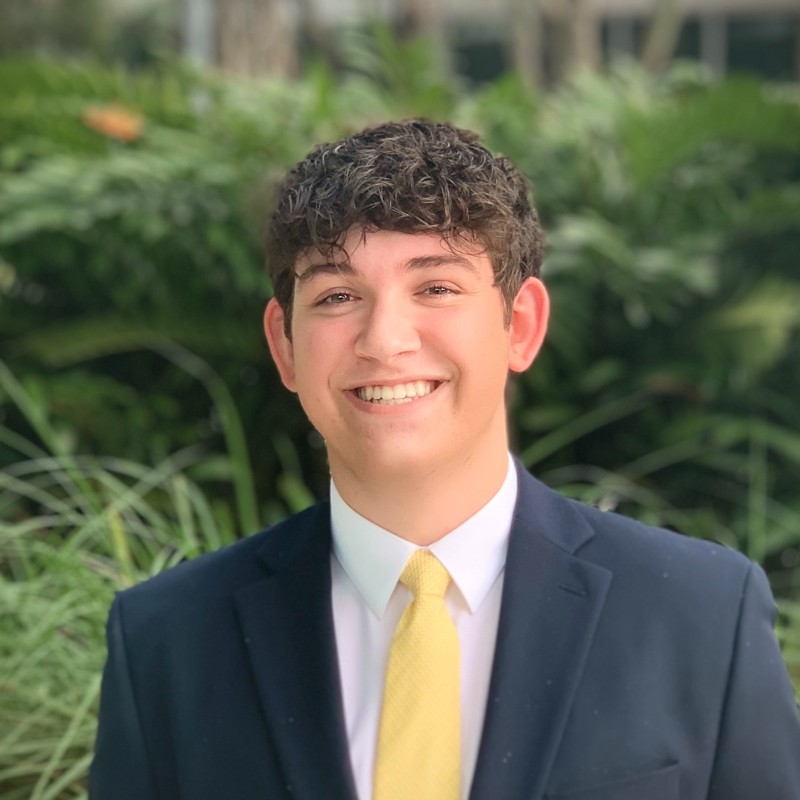 Logan Beatty studies biomedical engineering with a concentration in biomaterials and tissue at the University of Miami. Passionate about research, he currently works as a lab technician for Akron Biotechnology and recently joined the Islet Immunoengineering Lab at UM under Dr. Alice Tomei. Previously, he interned at Barcelona's Josep Carreras Leukemia Research Center in the proteomics lab and published a research paper in the peer-reviewed journal Stem Cells and Development. After he finishes his undergraduate study, he hopes to pursue a PhD in tissue engineering with the goal of eventually directing research and development for a biotechnology company.
"Without my Stamps Scholarship, I never would have had the chance to do research in Barcelona," he said. "I am beyond grateful for the opportunities and connections that my Stamps Scholarship has made possible for me."
Justin Berg (College of William & Mary, '24)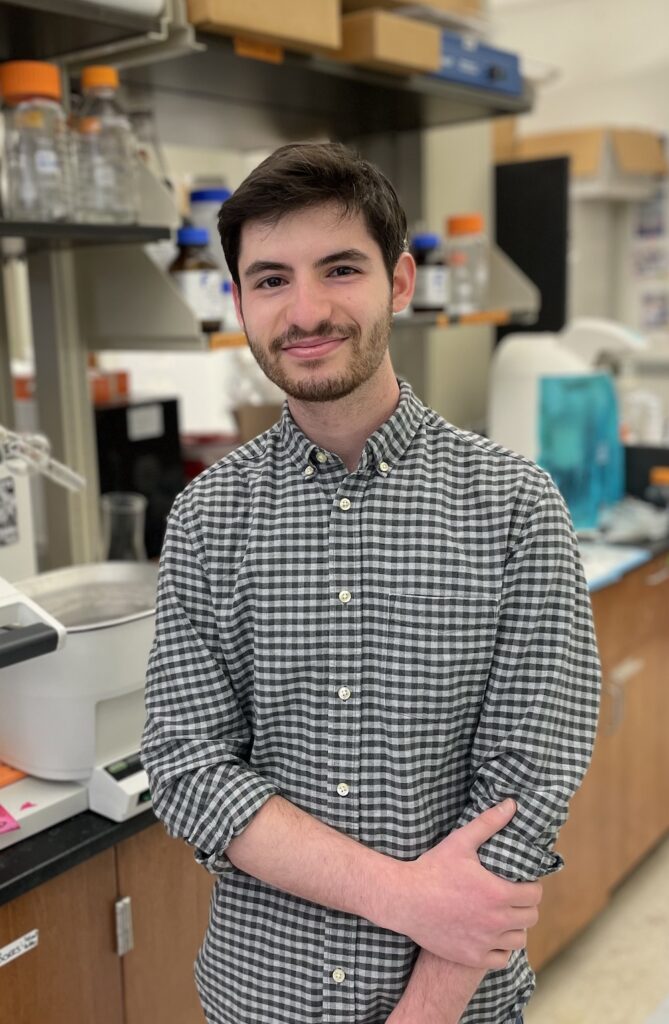 Justin Berg majors in biochemistry with a music minor at William & Mary. Berg studies unnatural amino acids in W&M's Young Lab, as well as neurologically relevant proteins in Yale's Jonas Lab. Previously, he conducted gastric cancer research in Columbia's Bass Lab. In 2021, he and his team won a gold medal at iGEM, an international synthetic biology competition, along with a nomination for Best Foundational Advance Project, for their work on orthogonality. Aside from research, he plays the viola in various ensembles and is involved in the campus music magazine, Citizens' Climate Lobby. He also works with the Community Partnership for Adult Learners, an English as a second language learning community for non-native speakers. He hopes to become a physician-scientist.
"The Stamps Scholarship has allowed me to focus fully on my passions and explore a variety of research experiences," he said. "Without the support of the scholarship, I might not have discovered my potential as a scientist, let alone be recognized for it."
 Christian Boudreaux (University of Mississippi, '25)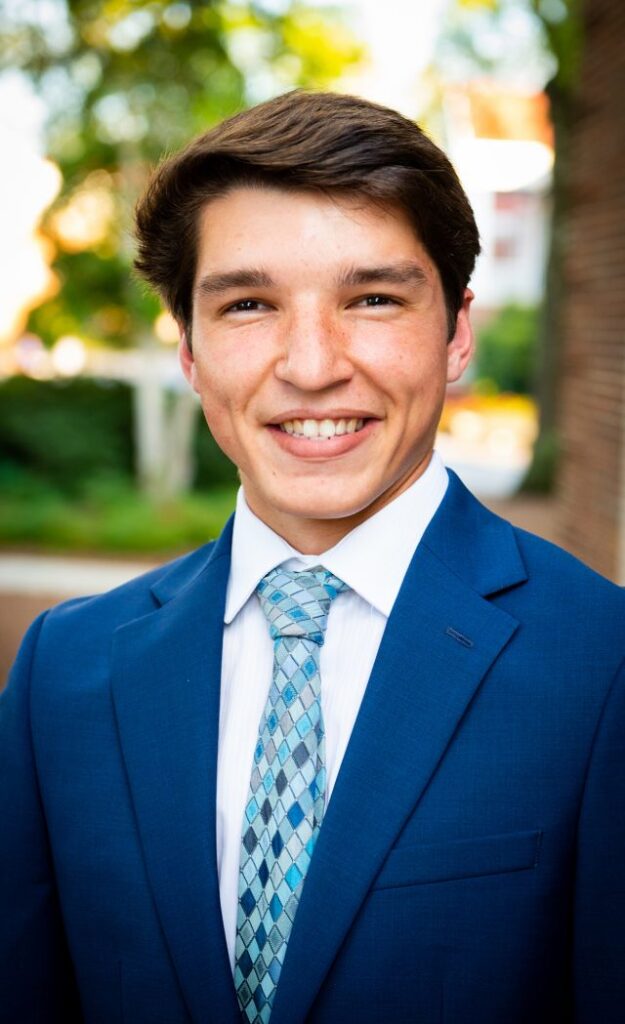 Christian Boudreaux studies biology at Ole Miss, with minors in Spanish and chemistry. Led by a deep passion for all things oceanic, he founded Aqua Culture, an environment conservation student organization, while barely a semester into his college career. He plans to use part of his Stamps enrichment fund to travel to Israel with his research advisor this summer to study corals in the Red Sea. He later intends to study marine biology in graduate school, with the long-term goal of earning a PhD and being a professor and researcher at a higher-level institution.
He said, "The Stamps Scholarship has been integral in achieving this goal, as it has given me the confidence and financial support to seek out a multitude of research opportunities that were critical to my successful application to the Goldwater Scholarship."
Audrey Conner (University of Georgia, 24)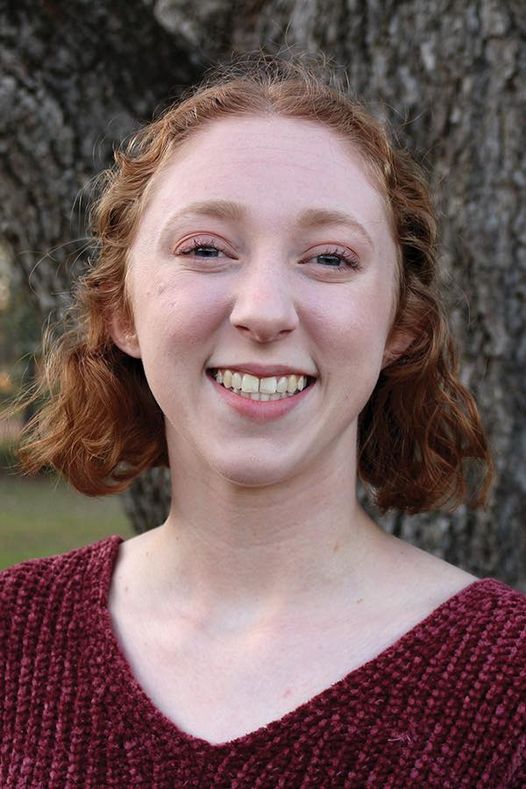 Audrey Conner majors in chemistry with a minor in mathematics. Though she began conducting research as a high school student, her college research career began as a freshman with Dr. Steven Wheeler, conducting computational chemistry research to develop a predictive model for the strength of pi–pi stacking interactions that will allow medicinal chemists to use stacking in drug design. In the summer of 2022, began working with Dr. Christopher Newton on the experimental development of a novel reaction sequence to access biaryl systems, a common motif found in organic molecules. This summer, she will be working at Yale University, conducting theory research to computationally screen catalysts using machine learning. She is an exam director and the lab-event coordinator for Science Olympiad Outreach at UGA. She also has served as a MathCounts tutor and a USDA biological sciences aid and has received multiple CURO Research Awards. In 2022, she was recognized for an outstanding presentation in the field of computational/theoretical chemistry at the Gulf Coast Undergraduate Research Symposium at Rice University. Down the road, she plans to pursue a doctorate in organic chemistry and a research career at the interface of experimental and computational organic chemistry.
"Beyond the funding, the Stamps Scholarship has pushed me to achieve far beyond what I could have imagined for myself coming out of high school," she said. "Being surrounded by a community that is not only excellent in their academic and professional pursuits but also immensely supportive and encouraging of each other makes you strive to be the best that you can be and aim for goals you otherwise would have thought to be impossible."
Emilio Ferrara (University of Georgia, '24)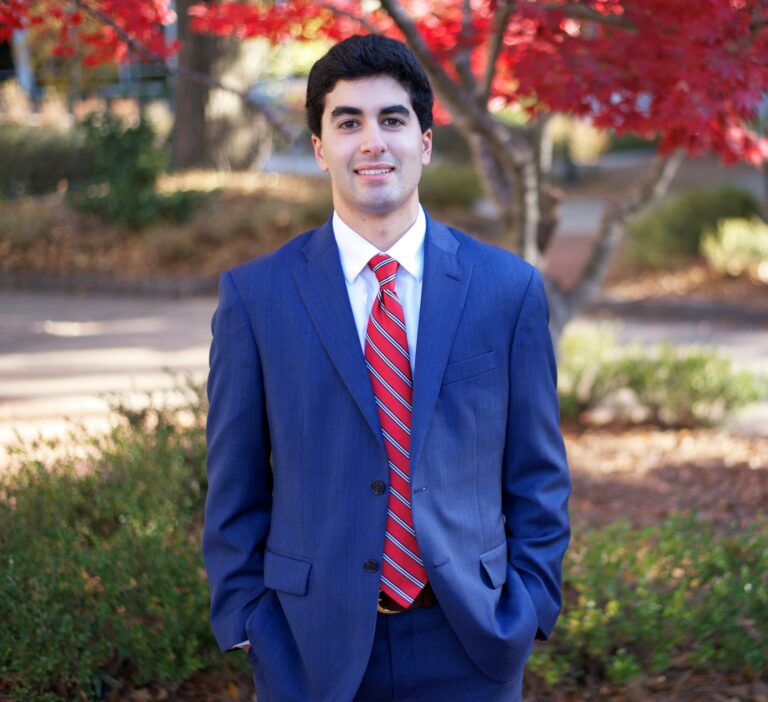 Emilio Ferrara majors in biochemistry and molecular biology and minors in pharmaceutical sciences, working towards earning a certificate in personal and organizational leadership. Ferrara has worked in two research labs at UGA: first developing novel vaccine targets for Streptococcus pneumoniae with Dr. Fikri Avci and now studying CRISPR-Cas systems as bacterial immune systems and potential gene editing technologies with Dr. Michael Terns. He participates in the Innovative Genomics Institute's CRISPR Journal Club and works with KdT Ventures, a biotech venture capital firm. He aspires to develop curative genetic medicines for rare diseases and build innovative biotechnology companies.
"The Foundation Fellowship and Stamps Scholarship at the University of Georgia allowed me to discover my passion for biotechnology," he said. "The support and funding of these programs have allowed me to create a unique undergraduate experience whereby I can expose myself to all aspects of biotechnology and hone critical skills to one day make an impact in this field."
Justus Gabriel (United States Military Academy, '24)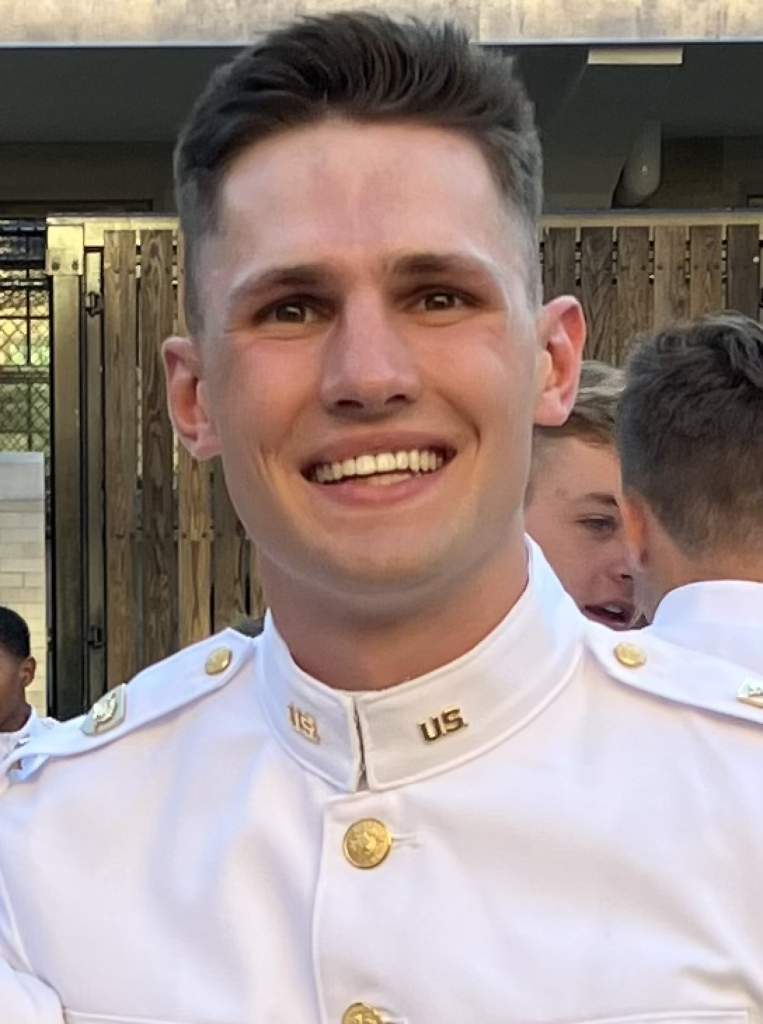 Justus Gabriel majors in life science at West Point, where he conducts research on neurodegeneration and countermeasures for biological threat agents. He plans to pursue a career in Army medicine following graduation. Funding from the Stamps Scholarship has enabled him to present his research at various conferences in his field and will allow him to continue researching this summer through an internship at the University of Cambridge.
"I am extremely grateful to the Stamps Scholarship for the opportunity to pursue my academic dreams and for the experiences that have fueled my desire to pursue a career in medicine," he said.
Maeve Janecka (Georgia Tech. '24)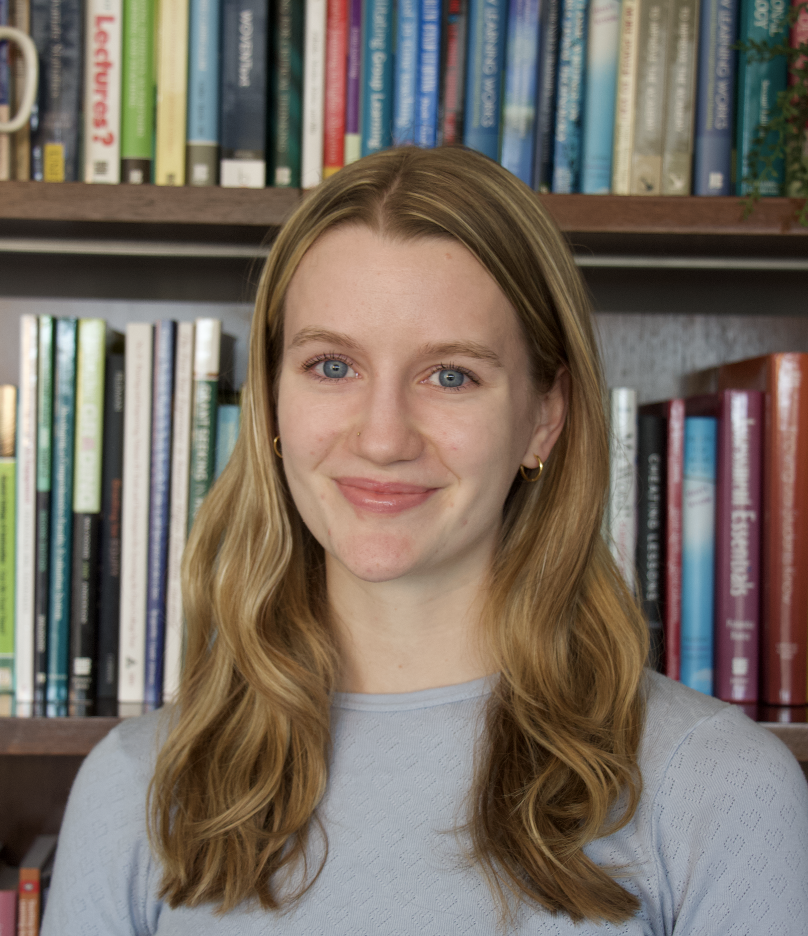 Maeve Janecka majors in chemical and biomolecular engineering and investigates the drug delivery properties of a novel orthopedic implant material. In 2021, she was selected for Georgia Tech's Millenium Fellowship Program, a leadership development program that engages students through an experiential curriculum on cultivating core values and sharing best practices.
After she graduates, she plans to pursue an MD/PhD and research novel diagnostic tools for the noninvasive early detection of endometriosis.
"I am eternally grateful to the Stamps family for providing me the opportunity to study at Georgia Tech and pursue my passion for biomedical research," she said. "Their generosity and kindness have truly changed my life."
Venny Kojouharov (Georgia Tech, '24)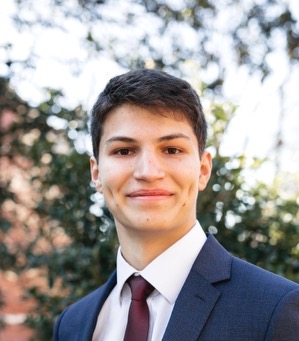 Venny Kojouharov studies mechanical engineering and conducts research in the field of bio-inspired robotics. Kojouharov has been involved with research at Georgia Tech for the last two years, working on limbless robots in the CRAB Lab of Dr. Daniel Goldman. Last summer, he worked on insect-scale microrobots at Harvard University in the Microrobotics Lab with Dr. Robert Wood. He was also recently awarded the ThinkSwiss Research Scholarship, which will fund his upcoming summer of research at ETH Zurich in the Soft Robotics Lab of Dr. Robert Katzschmann. He plans on pursuing a Ph.D. in mechanical engineering and hopes to one day become a professor.
"The Stamps Scholarship has given me a network of older, successful scholars who have guided me through my classes, fellowship applications, and life as a student," he said. "I am extremely thankful for all of these mentors!"
Kenedi Lynch (Louisiana State University, '24)
Kenedi Lynch studies biological sciences with a minor in psychology and is on the pre-med track. After graduation, Lynch hopes to pursue an MD/PhD in microbiology and immunology before working as a physician-scientist to pioneer new biomedical therapies and devices to improve patient care outcomes. She plans to eventually migrate into the sphere of medical education, helping train the next generation of physicians.
"The Stamps Scholarship has opened up so many doors for me throughout my collegiate career and facilitated innumerable opportunities for personal and professional growth," she said. "I truly wouldn't be where I am today without it."
Emma McDougal (University of Missouri, '25)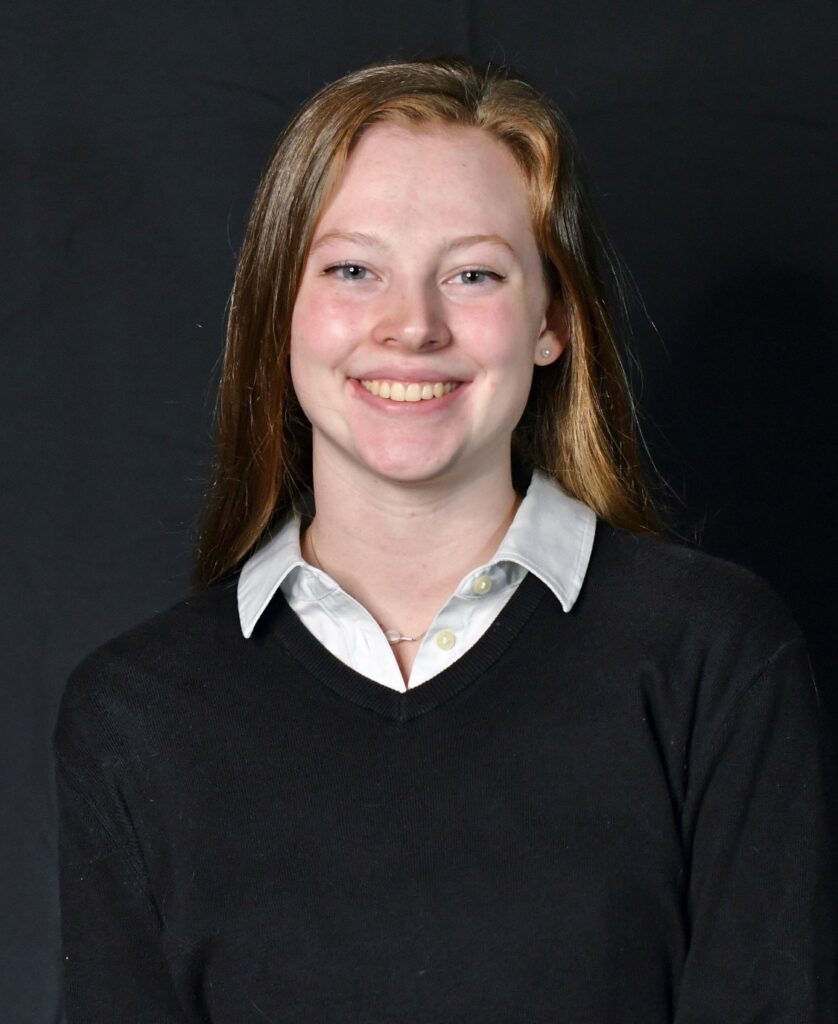 Emma McDougal majors in chemical engineering with a biochemical emphasis and minors in mathematics and chemistry. McDougal's current research, which is applicable to multiple hematological cancers, involves the development of complex micellar and solid nanoparticles for targeted drug delivery. She plans to earn a PhD while conducting further research in the field of drug delivery and pursue a teaching and research career at the university level.
"The Stamps Scholarship empowered me to pursue my goals in research by providing me with early-career research placement and mentorship," she said. "Receiving the scholarship was the first time I truly believed in myself as a researcher, and the continued support and encouragement from the broader Stamps community have been key parts of my research experience and college career."
 Amber Pospistle (University of South Carolina, '25)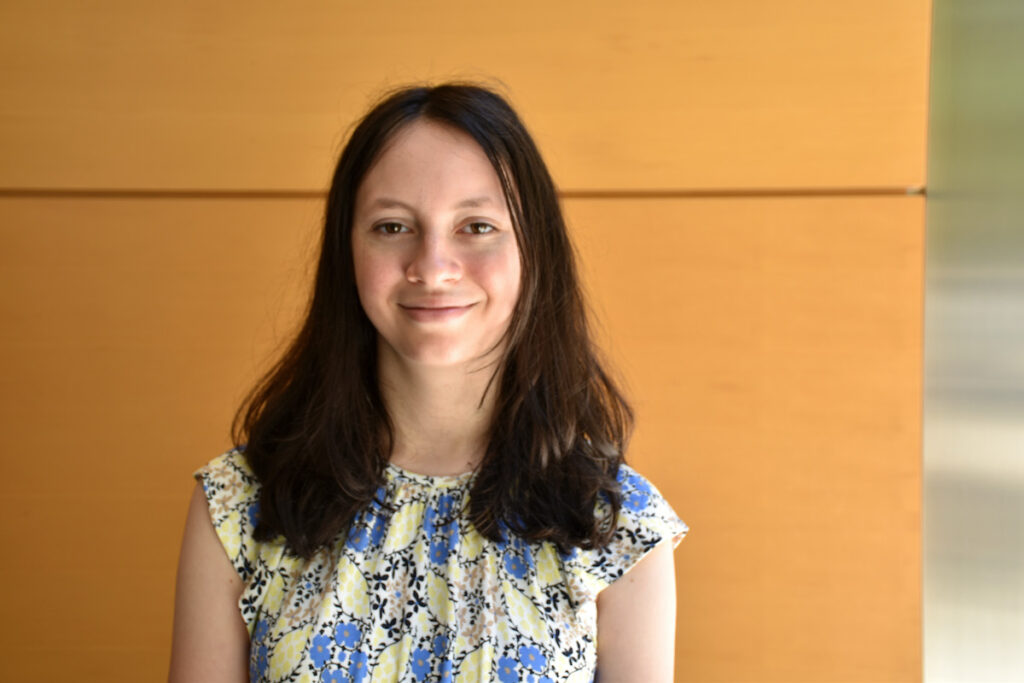 Amber Pospistle is pursuing a self-designed major in computational biology at South Carolina, where she investigates biological questions using statistics, mathematics, and computer science. She plans to attain a PhD in computational biology and pursue a research career applying computational biology tools to study neurological disorders and immuno-oncology at a genomics institute.
"Receiving the Stamps Scholarship has allowed me to participate in research experiences such as unpaid research, an internship at Memorial Sloan Kettering, an internship at the Broad Institute of MIT and Harvard this summer, and several conferences such as the American Association for Cancer Research Annual Meeting," she said. "These experiences helped me strengthen my desire to pursue a research career and build connections that will help me throughout my career."
These Scholars join a legacy of excellence. In addition to 39 previous Goldwater Scholars, Stamps Scholarship alumni include Rhodes Scholars, Marshall Scholars, Harry S. Truman Scholars, Churchill Scholars, and Knight-Hennessy Scholars, among other recipients of national scholarships.
About the Stamps Scholarship
The Stamps Scholars Program was founded by E. Roe Stamps and his late wife Penny in 2006, with the purpose of enabling extraordinary educational experiences for extraordinary students. Through partnerships with institutions across the nation (and into the U.K.), Scholars receive annual awards that range from $6,000 to $83,000 (four-year awards total an average of $24,000-$332,000) with additional funds for enrichment activities such as study abroad, academic conferences, and leadership training. The Stamps Scholars Program and partner schools evenly share the costs of the award. Over 404,800 students were considered for the Stamps Scholarship in 2022, with only 265 students receiving the prestigious award.
For more information, contact
Connelly Crowe
Director of Communication and Scholar Experience
connelly@stampsfoundation.org