ATLANTA –  April 2023 – From March 31 to April 2, 2023, nearly 700 Stamps Scholars from 33 partner schools across the nation gathered at Georgia Tech in Atlanta, Georgia for the seventh Stamps Scholars National Convention (SSNC23). During this event, Scholars had the opportunity to meet and connect with one another, gain awareness of important issues facing society, and engage with national leaders including Dr. Elizabeth Kiss, who is the top administrator for the Rhodes Scholarships and was the SSNC23 keynote speaker.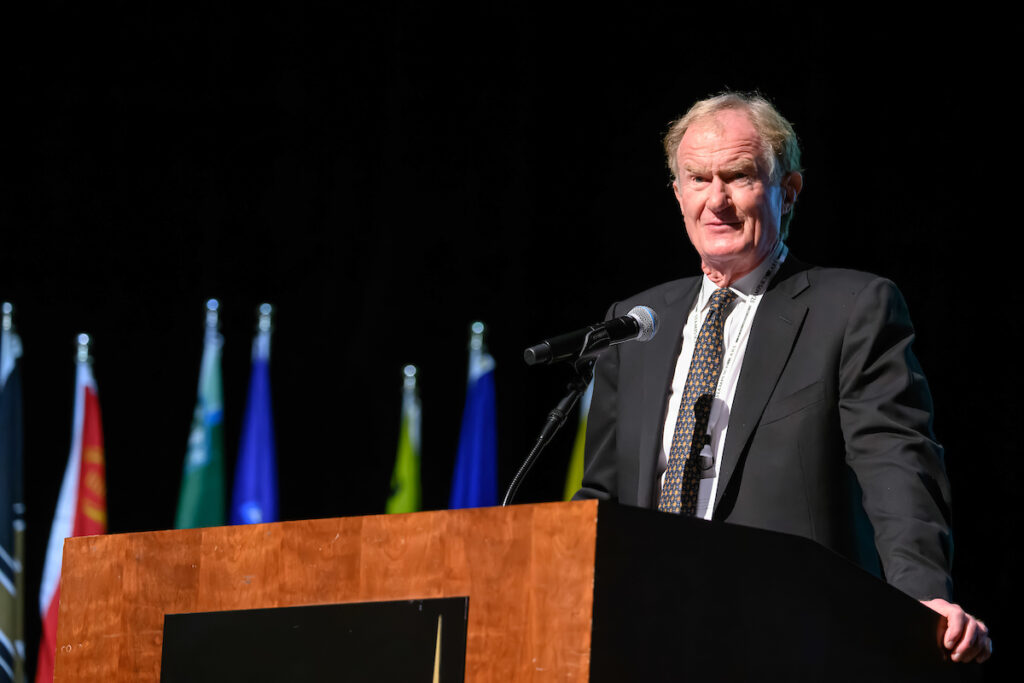 "I've been convinced ever since we held our first Convention in 2011 that the students arrive as remarkable young people, and they leave here slightly better," said E. Roe Stamps, Founder and Benefactor of the Stamps Scholars Program. "They encounter people with similar interests and similar skill sets, they talk and think about topics that are meaningful to them, and they learn a lot about themselves."
The SSNC23 Executive Team, made up of Georgia Tech Stamps Scholars, spent two years planning the event, which was the first in-person conference in four years. (In 2021, the University of Illinois held the program's very first fully-virtual Stamps Symposium due to the COVID-19 pandemic.) They coordinated with other colleges and universities on educational threads and special group events, including a scholar expo for sharing research and student projects, pre-professional panels, and a talent show. They also worked with local non-profits and charitable organizations to implement a new community engagement element to the event, during which students partnered with local organization to help solve real-life issues.
"We were particularly thrilled to showcase the achievements, knowledge, and discourse of Scholars across the nation," said Ryan Sequeira, one of the co-chairs and a Georgia Tech fourth-year student studying biology. "The sheer amount of participation and passion poured into this from people who we've never met in person was astounding and inspiring to us."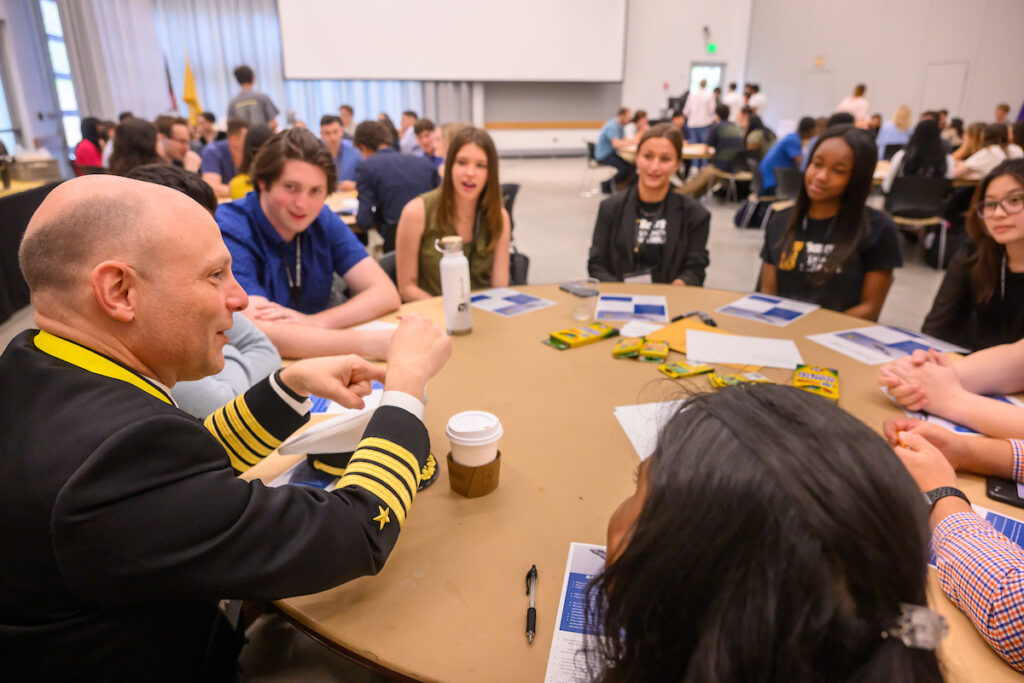 Thematic threads covered a range of topics including civil sustainability, perspectives in civil-military relations, and environmental justice in Louisiana and beyond. Thread experiences included a simulation of how government entities work for and against one another to negotiate proposed military aircraft distributions, a field day to explore childhood psychology, and panels of experts on environmental solutions. Muskaan Makkar, a second-year student at the University of South Carolina majoring in public health, led a thread entitled "The High Cost of Insulin," for which Makkar and her co-leader Anusha Ghosh spent a year uncovering the complexities of the American insulin crisis. Through this project, they have established meaningful connections with CivicaRX, a pharmaceutical nonprofit; T1 International, a Type 1 diabetes advocacy nonprofit; professors; and students with insulin-dependent diabetes.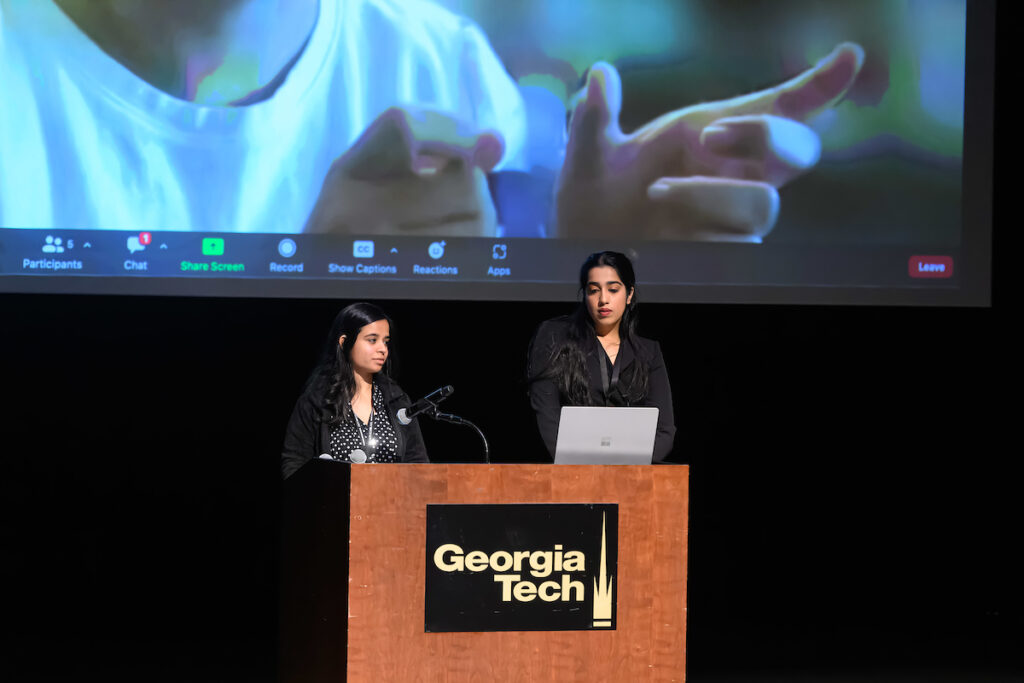 "The Stamps Convention enabled us to learn about an issue we cared about, collaborate with experts in the field, and present our findings to some of the most brilliant minds in the nation," said Makkar. "Without the Stamps Scholarship, this comprehensive, well-developed learning process would not have been possible."
Other Scholars shined during TEDx-style presentations in an event hosted by students from Mercer University. In his talk, second-year University of Connecticut Scholar John Oei discussed the application of biomimicry, which uses nature's solutions to solve human problems. Separately, over 25 students presented art, research, and information regarding enrichment experiences at a science fair-style event hosted by the University of Notre Dame. Here, 25 Scholars presented on their research, including third-year Louisiana State University Scholar Kenedi Lynch, who shared about her work on point-of-care measurement of blood vancomycin levels using electrochemical aptamer-based sensors. The talent show, organized and emceed by University of Mississippi Scholars Violet Jira and Susan Soh, featured diverse acts including a string quartet performance, an a cappella performance featuring Scholars from multiple institutions, and a musical comedy segment.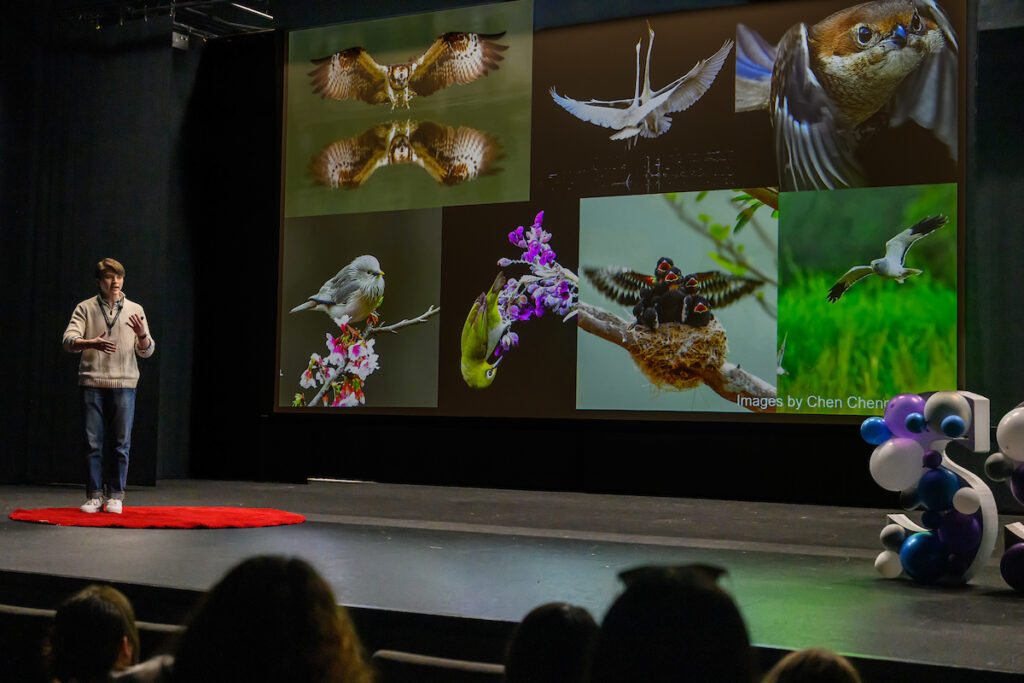 The community engagement sessions provided a particularly impactful opportunity for students to give back, a central pillar of the Stamps Scholarship. Dr. Gerome Stephens, Associate Dean of Student Engagement at Georgia Tech, spoke to Scholars about asset-based community development. Students then broke off into groups to work on nonprofit case files for select local organizations, addressing issues like engaging a volunteer base after the pandemic, improving funding strategies, and educating the public on a target mission. Scholars brainstormed innovative solutions to real challenges facing these organizations, new fundraising events and initiatives, and strategy for recruitment of new staff and intern roles for their organization.
For Nia Thompson, a third-year student studying English education at Ole Miss, the highlight of the Convention was consulting with the organization Inspiring Hope, which builds relationships between students in Ghana and the US by facilitating artwork exchanges. Thompson worked with Inspiring Hope's executive director, offering marketing strategies and engaging in meaningful conversations about service with fellow Scholars.
"The Convention allowed me to connect with other Scholars and see for the first time in person an amazing community of individuals who want to enact change," said Thompson. "Leaving the Convention, I feel hopeful, inspired, and grateful to have this Stamps Scholar experience which I will cherish forever."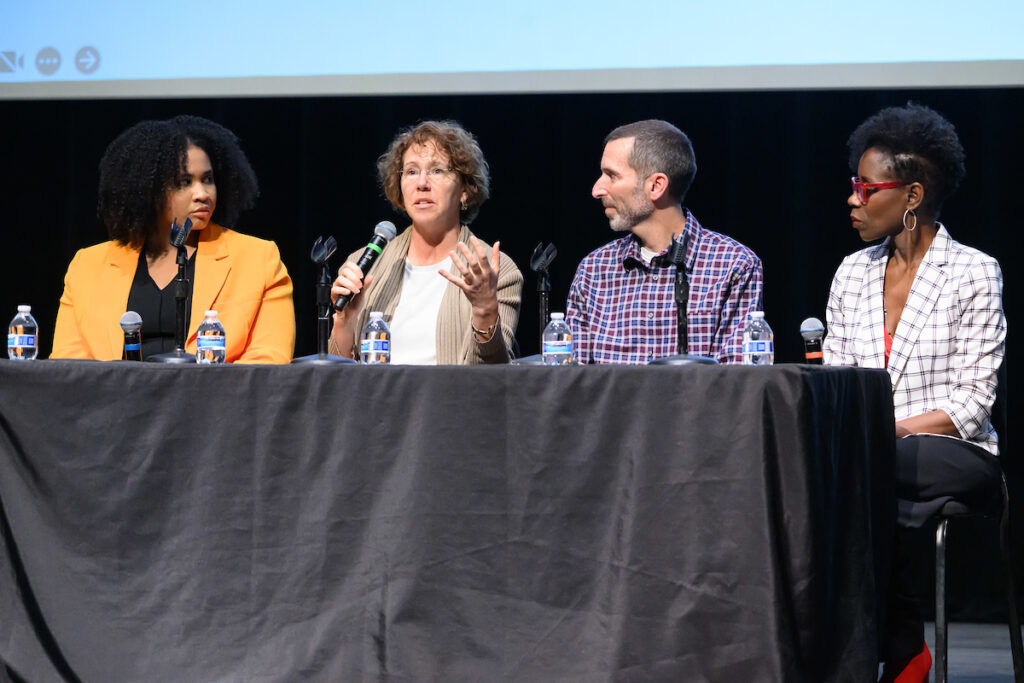 On Friday, Scholars benefitted from a keynote panel on leadership, featuring Washington University in St. Louis Stamps alum Mimi Borders (a history doctoral student at Princeton University and a Rhodes Scholar), Kyme Hersi-Sallid (a dancer with Alvin Ailey in NYC, NAACP Award Nominee, and Founder of Los Angeles Performing Arts charter school), Dr. Sandra Magnus (a NASA Astronaut and GT Professor of the Practice in Aerospace Engineering and International Affairs), and Bradley Weill (VP of Product at Stord and Georgia Tech Stamps President's Scholars Program alum). A particular highlight was Saturday's keynote address by Dr. Elizabeth Kiss, former president of Agnes Scott College in Decatur, GA, where she spoke to the importance of allowing one's passions to influence the impact they leave on the world.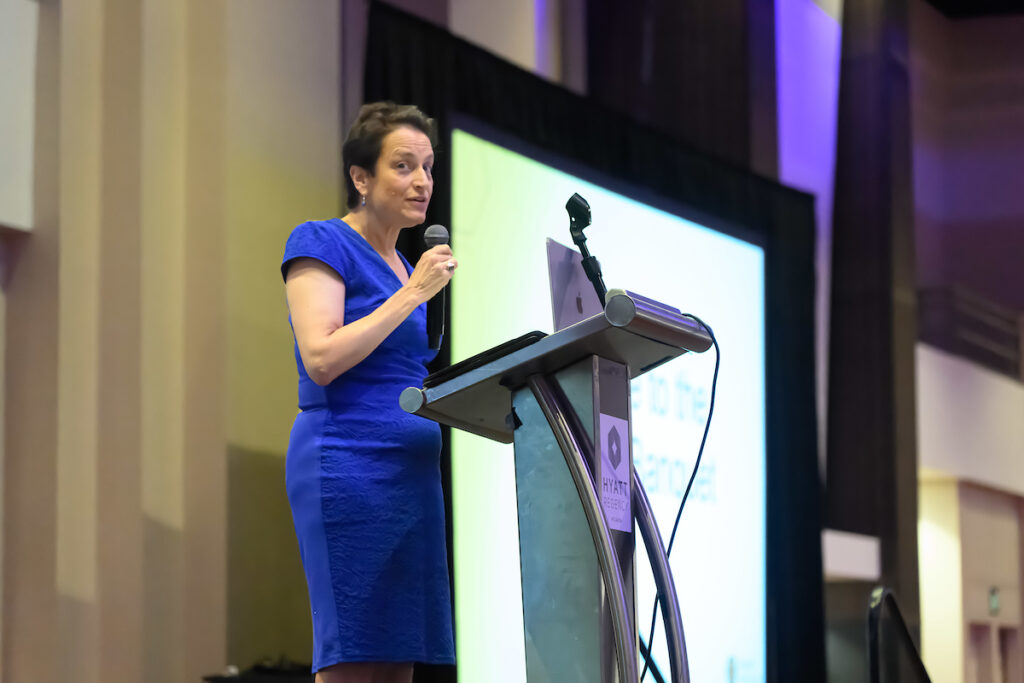 George Frees, a second-year student at the University of Missouri double majoring in biochemistry and plant sciences, has worked with his fellow Stamps Scholars as colleagues, research collaborators, and as friends, but he had no idea how inspiring it would be to meet them in person. Frees plans to pursue an MD/Ph.D. in ethnobotany, the study of how native peoples use medicinal plants and the development of new pharmaceuticals based on this. He said the Convention has pushed him to find more ways to collaborate as he continues his education and research.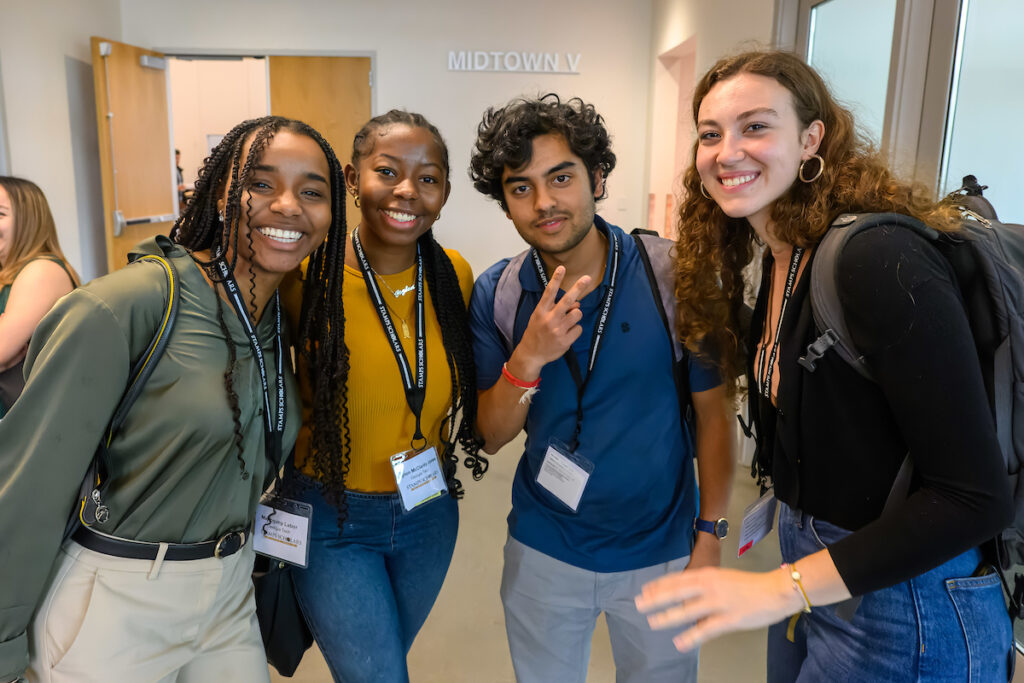 "I knew that I would enjoy the conference, but reflecting on it, I found it to be an inspiring and motivating event where I was able to meet so many driven and talented people whom I look forward to working with as we push to improve ourselves and the world around us," he said. "The Stamps Scholarship has opened the door to an unimaginable number of possibilities, but it is the decision of each Stamps Scholar to run through that doorway that has made the real difference."
About the Stamps Scholarship
The Stamps Scholars Program was founded by E. Roe Stamps and his late wife Penny in 2006, with the purpose of enabling extraordinary educational experiences for extraordinary students. Through partnerships with institutions across the nation (and into the U.K.), Scholars receive annual awards that range from $6,000 to $83,000 (four-year awards total an average of $24,000-$332,000) with additional funds for enrichment activities such as study abroad, academic conferences, and leadership training. The Stamps Scholars Program and partner schools evenly share the costs of the award. Over 404,800 students were considered for the Stamps Scholarship in 2022, with only 265 students receiving the prestigious award.
For more information, contact
Connelly Crowe
Director of Communication and Scholar Experience
connelly@stampsfoundation.org