Stamps Scholars pursuing careers in journalism and communications are interested in not only the craft of storytelling, but also in using words, videos, and other mediums to make the world a better place. These featured Scholars plan to use their degrees as vehicles to amplify voices, raise awareness about important social issues, and promote cross-cultural dialogue.
 Eliza Jane Moore, Mercer University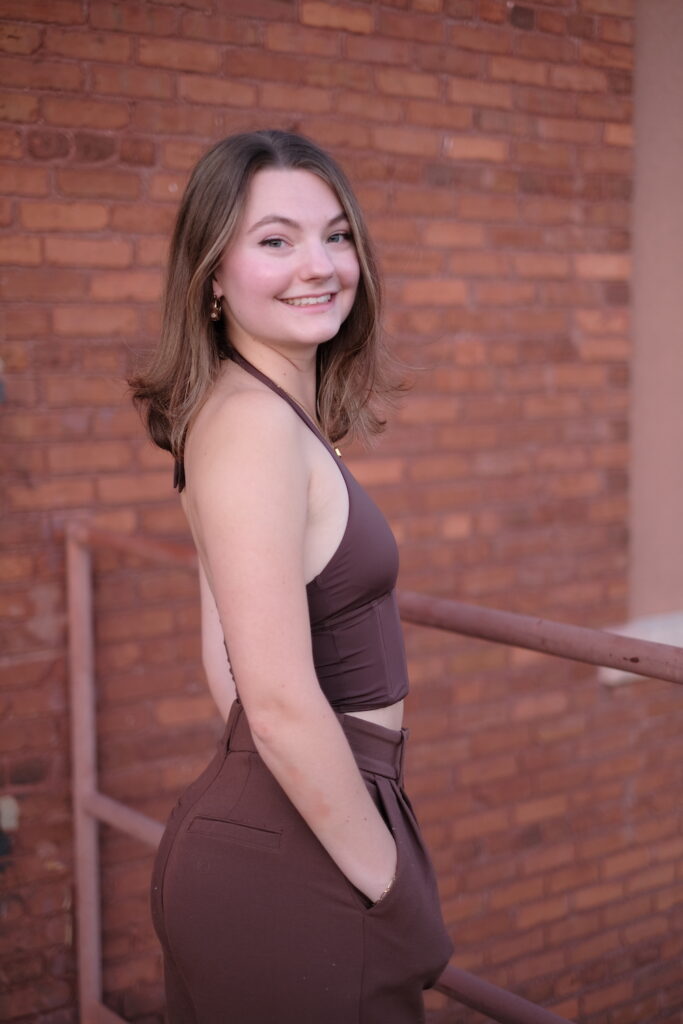 Eliza Jane Moore ('24), from Chattanooga, Tennessee, branded herself as a storyteller early on in life, as she has always been an avid reader and writer. An English and journalism double major, she serves as the news editor of The Cluster, the school newspaper, and was an editor at the Mercer Academic Publishing Press, where she edited several manuscripts before their publication. She also interned at Macon Magazine, a publication with a readership of 45,000 people across Middle Georgia, where she edited and published articles for digital and print media. She has been a writing tutor for students for three years now and loves helping them improve their writing skills and making essays seem less daunting. She used her Stamps enrichment fund to study abroad in England and Greece, to go on a Mercer on Mission Trip to Cape Town, South Africa, and to work on a marketing team for Streetscapes, a nonprofit providing jobs and housing for the homeless. This past summer, she interned with Georgia Public Broadcasting and fell in love with radio broadcasting, which she plans to pursue as a career.
She said, "I love talking to people and learning about their stories, and I believe that journalism is a way you can wield stories and language to affect real change and to make things matter to people."
 Find Moore's work here:
Addison Schmidt, Wake Forest University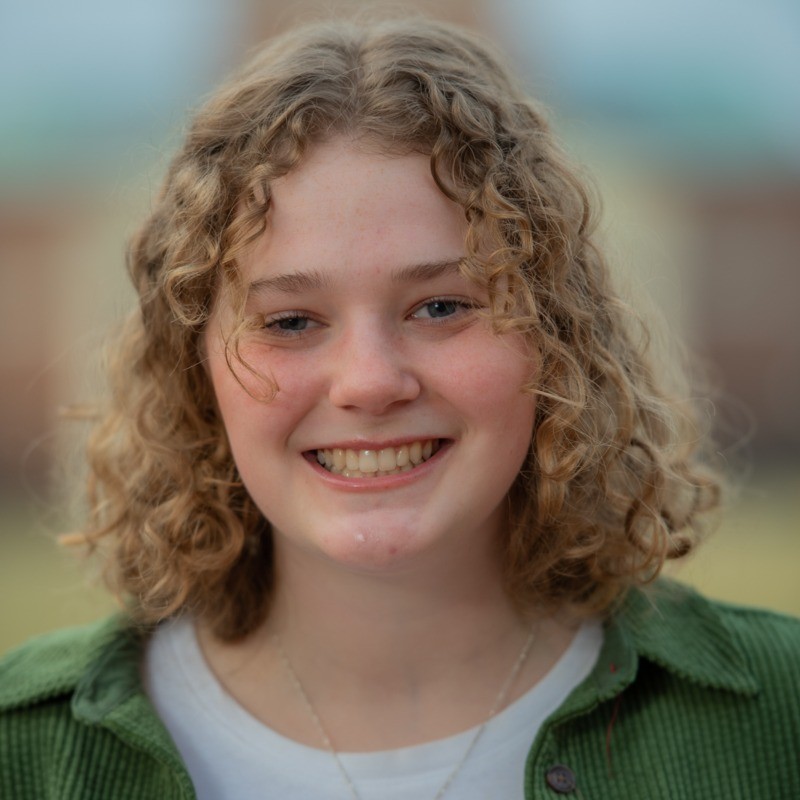 Addison Schmidt ('25), from Winston-Salem, North Carolina, sees journalism as a way to highlight people, organizations, and initiatives, both on and off campus, that seek to make a difference in the communities they serve. The environmental science and history double major writes for the Old Gold & Black (OGB) student newspaper, where she previously served as a co-editor of the OGB's newly-formed Environment section. Though her reporting has focused mostly on the environment, she has also had the opportunity to highlight political issues, events on campus, and esteemed individuals at Wake Forest. She said, "Good journalism is, in my view, an amazing way to promote connection and unity via the dissemination of reliable information." She used her enrichment funds in the summer of 2023 to conduct environmental communications research with Dr. Rowena Kirby-Straker, a professor in the Wake Forest Communications Department. She traveled alongside Dr. Kirby-Straker and her environmental communications class to St. Vincent and the Grenadines for 18 days where she learned about community-based environmental management. She is currently studying abroad in Copenhagen, Denmark, and after graduating, plans to take a year or two off of school to focus on personal and professional growth in whatever avenues spark her interest at that time.
She said, "I hope to eventually attend graduate school and pursue a career in an environmental field, particularly either urban planning with a focus on sustainability or environmental law."
Find Schmidt's work here:
Ruby Wool, University of Oregon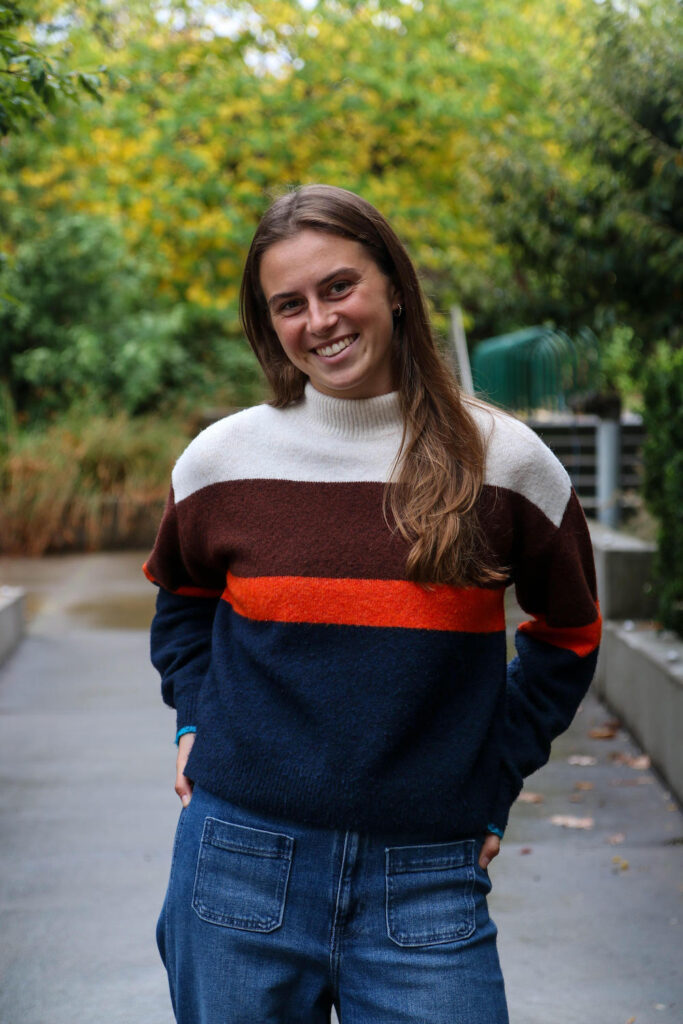 Ruby Wool ('25), from Burlington, Vermont, chose to enroll in University of Oregon's School of Journalism and Communication because she wanted to tell stories. She said, "Journalism encourages me to stay informed and connected to diverse people, global problems, and progress." She is a sports reporter for the student newspaper, The Daily Emerald, a news correspondent for the UO-UNESCO Crossing Institute for Conflict-Sensitive Reporting and Intercultural Dialogue, and a sports broadcaster for the DuckTV station. Aside from her journalism involvements, she is the sole student member on the UO Board of Trustees, a student employee for the Global Studies Institute, and the vice president of UO Club Tennis. Last year, she used her enrichment funds to study abroad in Oviedo, Spain, where she spent the fall term improving her Spanish language skills and immersing herself in the Spanish culture. She also applied some of her enrichment funds to a trip to the United Nations headquarters last spring, where she reported on World Press Freedom Day 2023 events with a reporting team of undergraduates, graduates, Ph.D. students, and professors.
"In the future, I want to find a career that lets me bridge my passions for sports, culture, and journalism," she said. "I am eagerly looking for opportunities to develop my voice, writing, and cross-cultural communication skills."
Find Wool's work here:
McKenzie Cox, University of Mississippi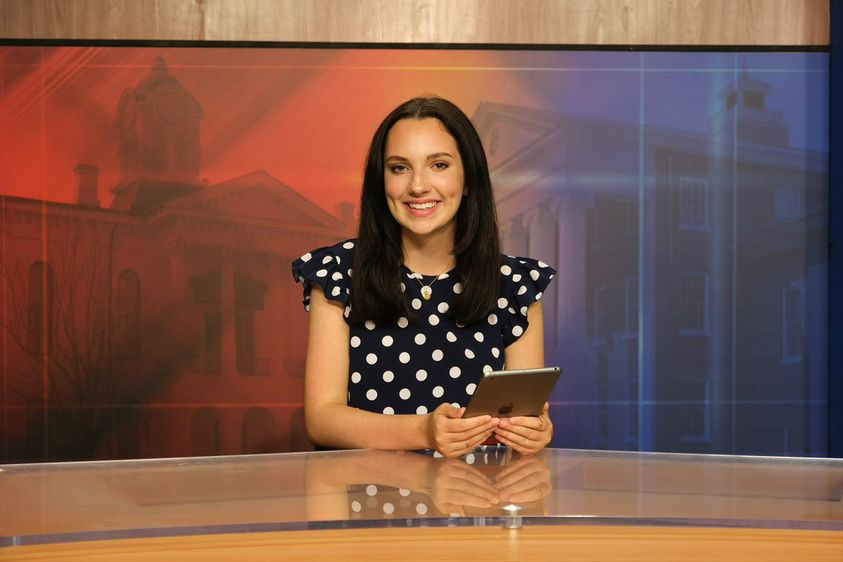 McKenzie Cox ('26), from Concord, North Carolina, has long been passionate about storytelling and helping people connect with their community. Cox is an integrated marketing communications and public policy leadership major with a minor in general business at the University of Mississippi. On campus, she is a news and weather anchor for the student-run news station NewsWatch Ole Miss. She recently received an award from the Mississippi Association of Broadcasters for best college newscast. She is also the chapter historian for the Public Relations Student Society of America and serves as an ambassador for the campus visit program and the Sally McDonnell Barksdale Honors College. She is currently working on a project with one of our IMC classes about the Mississippi Delta, focusing on food tourism and its economic impacts on the region. She is planning on using her enrichment fund to study abroad in Central Europe, focusing on travel writing and marketing related to global tourism. Professionally she is interested in the intersection of politics and communication, potentially going into campaign management. She also thinks there is great opportunity in the area of digital privacy laws.
Live shows can be viewed 5PM CST Monday-Thursday on Facebook, YouTube Live, and from https://lnkd.in/gK7SfCij
Nora Igelnik, the Ohio State University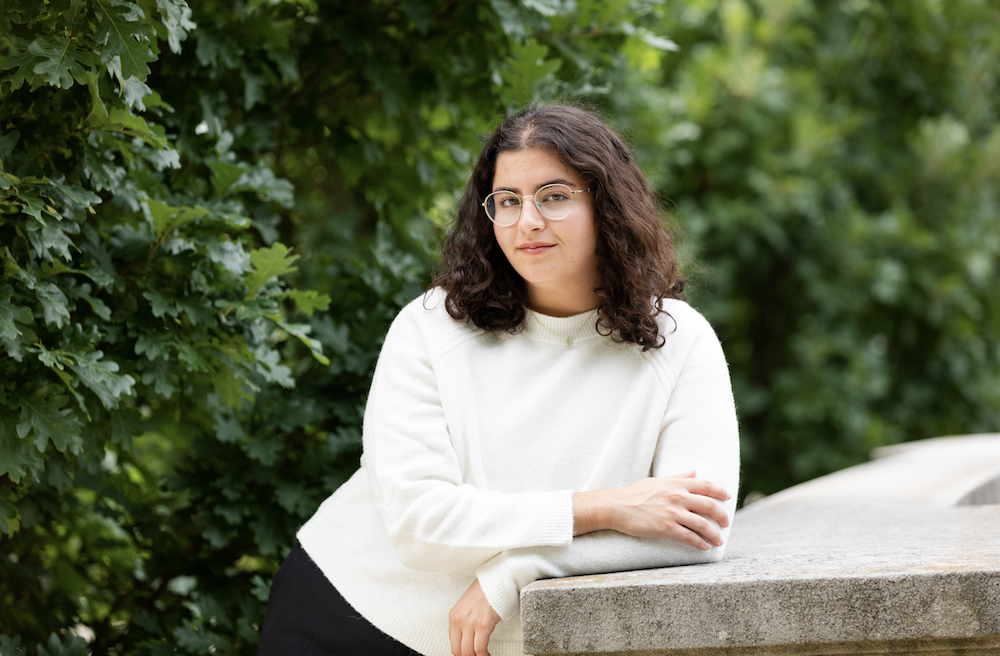 Nora Igelnik ('26), from Cleveland, Ohio, joined her high school newspaper at the beginning of her freshman year and quickly fell in love with journalistic writing. Igelnik worked her way up to co-editor, an experience that led to her decision to major in journalism at the Ohio State University. She is currently a freelance writer for The Lantern, the independent student newspaper on campus. She is interested in covering education and particularly how it intersects with technology. One of her favorite stories to research for The Lantern was about Proctorio, a virtual exam-surveillance software that is used to proctor college tests and monitor for signs of cheating. She is also involved in Pen Pals OSU, an organization where college students are matched with elementary school pen pals from the Columbus City School District. Outside of university, she is a student digital producer for WOSU Public Medi, and occasionally freelance for the Columbus Jewish News. She plans to use her Stamps enrichment fund to study abroad in London in the future. Post-graduation, she will pursue a career in reporting and potentially attend graduate school.
"I am pursuing a career in journalism because I love to meet new people and hear their stories," she said. "It is a journalist's job to be a megaphone for the public, and I take pride in that kind of work."
Find Igelnik's work here:
Emily Laput, University of Connecticut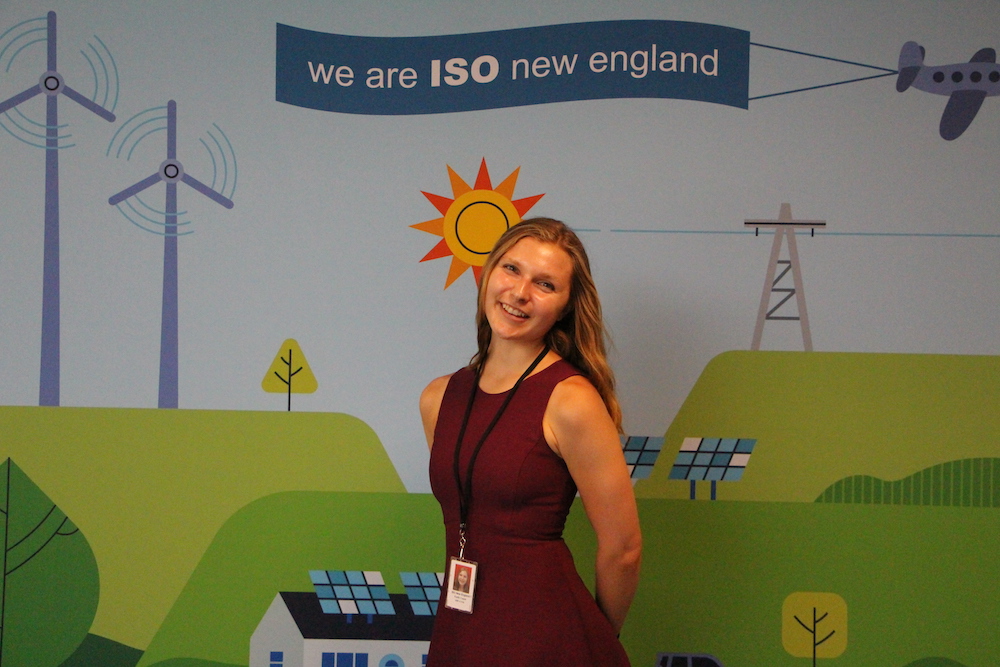 Emily Laput ('26), from Beacon Fall, Connecticut, is pursuing a dual degree in marketing (with a concentration in digital marketing and analytics) and communications. At the University of Connecticut, Laput is the social media coordinator for the Presentation Club and on the executive board for The Nutmeg, the school's yearbook. She also works on a "Survivor"-style show that is broadcast on YouTube, where UConn students compete in challenges and vote each other out over the course of a college semester, until only one remains as the winner. This past summer, she used her enrichment funds for an out-of-state corporate communications internship with ISO New England, where she served as an "embedded reporter" for the internship program, photographing and writing articles about the intern luncheons and field trips and spearheading two video series highlighting the experiences of alumni and current interns. Her dream job is to be a talk show host because she enjoys talking to people and hearing their stories.
"What I love most about communications is the creativity and human aspect," she said. "Communications and journalism provide people with a platform to be seen and heard."
View Laput's portfolio here.
Paige Galperin, the Ohio State University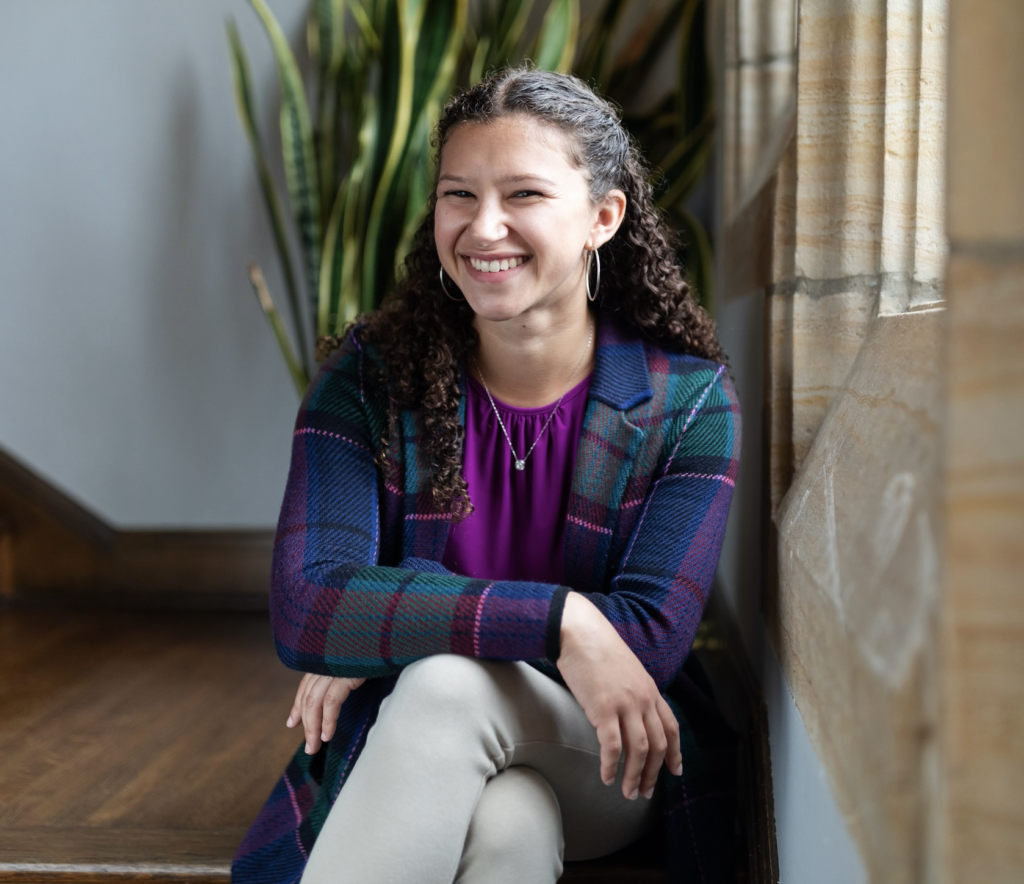 Paige Galperin ('27), from Stow, Ohio, has always loved writing, words, and storytelling and served as the editor of her high school newspaper, the Stohion. Galperin also developed a fierce desire to create positive change in the world and is passionate about a variety of issues, from climate change to women's rights. She decided to study communications at the Ohio State University with the hopes of helping people, institutions, and corporations communicate in ways that decrease polarization and increase understanding and collaboration. Currently, she is working on research with Dr. William Eveland and Dr. Osei Appiah, professors in the School of Communication, that explores interpersonal communication about politics and race, as well as the role of listening in those conversations. She is also a member of PRSSA, the College of Arts and Sciences Alumni Ambassadors Program, and the Boo Radley Society, a club devoted to community service and random acts of kindness. As a first-year student, she is still exploring many future paths.
"One of the things I love most about majoring in communications is that it opens so many doors, and some of the opportunities I am currently considering include communications consulting, public relations, research, and publishing," she said. "No matter what career I choose, I hope to find myself in a position where I can make a difference in my community and the world at large."
Connect with Galperin on Linkedin.
Raegan Settle, University of Mississippi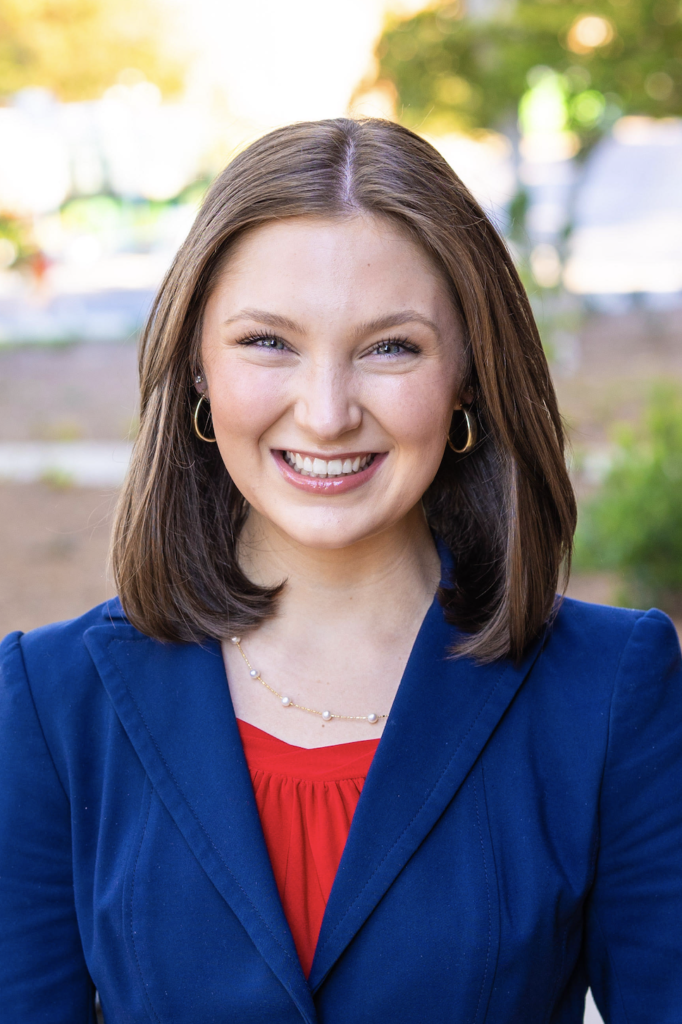 Raegan Settle ('27), from Murray, Kentucky, was drawn to journalism and communications after becoming frustrated with the rigidity of academic writing in favor of journalistic feature stories. Settle is double majoring in journalism and public policy leadership with a minor in intelligence and security studies. She is also a news anchor on NewsWatch, a student-run television news broadcast. Additionally, she is involved in the Pi Beta Phi sorority, the Lott Leadership Institute, the Sally McDonnell Barksdale Honors College, and campus ministries. Her research interest is in cultural heritage preservation in the South, where she has previously collected oral history records through interviews from former residents of Land Between the Lakes National Recreation Area (LBL) in Kentucky/Tennessee. Her future projects include collecting stories on university faculty tackling climate change issues in the classroom and traveling to the impoverished Mississippi Delta to write stories on the William Cliff Heaton Jr. Foundation (addiction awareness) through the Heaton Pecans business and on the drug crisis in the Delta. She aspires to one day work as a press secretary or a political news anchor. She plans to use her enrichment funds to travel to Austria and Hungary, studying journalism and new media along the Danube River in Budapest, Vienna, and Salzburg, cultural centers that will allow her to strengthen her skills in writing arts, culture, and politics pieces.
"Falling in love with in-person interviews, my work in oral history records at LBL, as well as my daily obsession with National Public Radio, led me to my passion for collecting and presenting human interests and in-depth profiles as feature stories framed within larger social contexts," she said. "My favorite topics in the field of journalism are public policy impacts on families, the depiction of poverty in the media, and Southern culture and issues."
Live shows can be viewed 5PM CST Monday-Thursday on Facebook, YouTube Live, and from https://lnkd.in/gK7SfCij