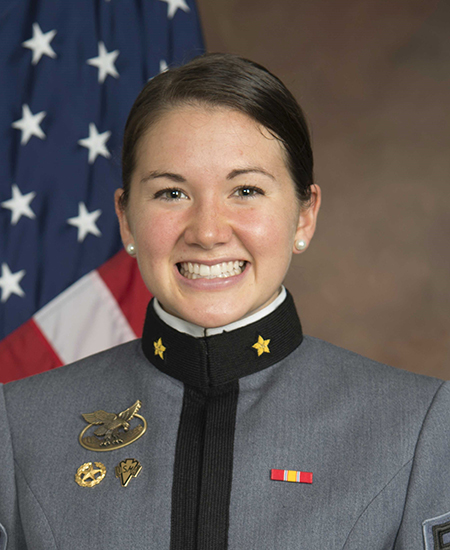 Degrees: B.S. in International History and French
How did the Stamps Scholarship help shape your undergraduate experience?
The Stamps Scholarship gave me the ability to pursue both a summer internship at a children's home that works to prevent human trafficking as well as the funding to do archival research in the French diplomatic archives for my senior thesis. The former gave me a passion for what I'll be studying in grad school, while the latter was able to unite my double major and allow me to support my thesis with primary sources.
Knowing what you know now, what advice would you give your freshman self?
Care about people, not what they think.
Who has had the greatest impact on you throughout your college career and how so?
COL Jason Musteen, my mentor at West Point. He has helped me become a more critical thinker and more caring leader by his example and guidance.
What's your favorite Stamps Scholar memory?
Doing a week of archival research in Paris!
What comes next?
I'll be studying at King's College London with a Marshall Scholarship for the next two years! After that, I'll return to the operational Army.
Please share your favorite inspirational quote.
"Attitude, not aptitude, determines altitude." – Zig Ziglar